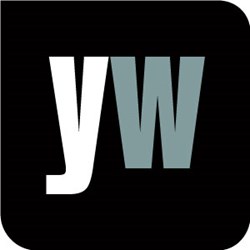 London, UK (PRWEB UK) 15 October 2013
Wisconsin residents will soon be able to help arthritis sufferers to cope with their condition, as a local workshop will provide training to be an arthritis-specialising exercise instructor, Star Journal reported September 13th. In the article, "Help Others Take Control of Their Arthritis Through Exercise," it was announced that the Arthritis Foundation Exercise Programme Instructor Certification Training will be offered Thursday, October 10th at Oneida County Department on Ageing, and participants will be provided with the in-depth knowledge necessary to successfully lead the classes. The training curriculum includes: current arthritis information including signs and symptoms, joint protection and safety principles, communication skills and group dynamics. (http://www.starjournalnow.com/news/rhinelander/223645971.html)
With this in mind, Yourwellness Magazine explored how exercise helps arthritis sufferers. Yourwellness Magazine noted, 'If you have arthritis, keeping active through regular exercise can help manage your condition. However, it is important you find the right type and level of exercise. Regular exercise can help you maintain a healthy weight, improve your posture and reduce your chance of getting osteoporosis (weak and brittle bones)…Remaining physically active gives you the best possible chance of managing the symptoms of arthritis effectively. It is also essential for minimising your risk of developing a number of other health problems. (http://www.yourwellness.com/2012/05/exercising-with-arthritis/#sthash.K7EFYTP8.dpuf)
Yourwellness Magazine gave exercise tips based on the different kinds of arthritis:
1. Osteoarthritis: Regular exercise helps strengthen the muscles surrounding the joints which will reduce further joint deterioration, as well as helping to maintain a healthy weight. A moderate programme of small exercises every day is far more beneficial than a strenuous programme. Too much exercise can cause further pain and joint degeneration.
2. Rheumatoid arthritis: It is very important for people with rheumatoid arthritis to get the right balance between rest and activity. It's possible to exercise during a flare-up, but the intensity of the workout should be reduced. Exercising in the morning can help to reduce morning stiffness. Swimming, cycling and brisk walking are low impact exercises and particularly good for people with rheumatoid arthritis. Concentrate on maintaining good posture at all times.
To find out more, visit the gateway to living well at http://www.yourwellness.com.