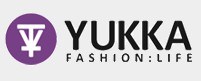 We're glad to roll out a carefully selected range of Mi-Pac bags that are sure to get the nod of approval.
(PRWEB UK) 2 October 2013
Leading UK streetwear specialist Yukka are set to get trend setters excited with a fresh selection of stylish backpacks from one of the hottest newcomer brands to join the urban fashion ranks, Mi-Pac.
Based in London, Mi-Pac was first introduced to selected UK shelves in late summer 2012 – their Autumn 12 range of backpacks took discerning streetwear shoppers by storm, putting the brand firmly on the map.
Not only do Mi-Pac bags grab attention for their fresh, uber-cool designs and surprising affordability, they are finished in tough faux suede, making them practically durable to boot.
Mi-Pac describes their approach as "Combining Classic Design with an Innovative Approach."
They further describe creativity as being at the heart of everything they do, and their Mission Statement encapsulates why the brand has enjoyed such fast and massive success:
"At our core, we value individuality and freedom of expression. Our ranges of accessories are designed to express your personal style, through a wide palette of colours, patterns and fabrics."
Currently, Mi-Pac's Spring 13 collection is available in key UK outlets such as Yukka. The full range consists of six collections:
Classic (solid colour bags in 12 different colours); Tonal (two-tone and tri-tone designs); Textile (Nordic and Native American patterns boasting vibrant colours), Flag (featuring varying national flags), Pocket Prints (Classic design with a screen printed pattern pocket) and the Custom Prints Collection which references vintage prints, animal skins and camouflage patterns, while allowing customers to choose their own colours).
In a February interview with Menswearstyle, the Mi-Pac team were asked whether they intend in the future to expand into bigger ticket items. They answered:
"When developing a brand, it's always important to give the customer what they want, at a price that they are happy to pay. We hope to always be able to offer our customer a great product at a great price. This ethos won't change, even if we diversify into bigger ticket items."
Currently, Mi-Pac is all the rage in the UK, and is further starting to develop their brand internationally in countries such as France and Germany.
Just some of the must-have new Mi-Pac stock now retailing at Yukka includes a range of timeless Classic bags selling for just £20, Paisley bags and Nordic Pocket Print bags (£22), Leopard bags (£25) and the Prime Premium bag in red for only £29.99.
Founder of urban clothing retailer Yukka, Robby Sur, commented on their new stock offer: "Since we pride ourselves on giving our discerning customers the most comprehensive and cutting-edge range of global streetwear brands they are likely to find in one place, we're glad to roll out a carefully selected range of Mi-Pac bags that are sure to get the nod of approval."