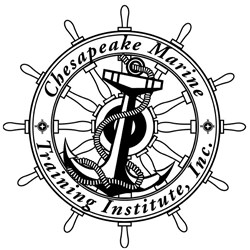 Gloucester, VA (PRWEB) October 01, 2013
Chesapeake Marine Training Institute is pleased to announce that it is now offering its classroom space for lease.
Located at 3566 George Washington Memorial Highway in the Hayes region of Gloucester County, Va., the Chesapeake Marine Training Institute campus features multiple classrooms and offices.
"We are centrally located in the community and believe that offering our space to groups to rent for the day could help bring more seminars, meetings and other gatherings to Gloucester," said Capt. Guy Sorensen, President and Founder of Chesapeake Marine Training Institute. "We believe we've priced this rental space competitively so that we can attract more workshops to our area."
The rooms can be rented from 9 a.m. to 5 p.m. Rental rates range from $100 to $125, depending on the room size.
Rooms can accommodate from eight to 10 people and 18 to 20 people.
Users will have access to a projector, TV, DVD, kitchenette and wireless Internet on site.
Need more information? Contact Chesapeake Marine Training Institute directly at 800-642-CMTI.
ABOUT CHESAPEAKE MARINE TRAINING INSTITUTE: Established in 1992, Chesapeake Marine Training Institute (CMTI) – a service disabled, Vietnam era veteran owned business – provides professional marine educational services to military and civilian mariners. While its modern classrooms and outdoor training area is located on George Washington Memorial Highway near Gloucester Point in Hayes, CMTI proudly also offers on-site training and home study programs.
In 2002, Marine Log magazine called CMTI one of the top maritime educational, recruitment and training resources in the nation.
Its instructors are seasoned mariners, holding a current U.S. Coast Guard License as Master with a minimum of five years at sea experience. CMTI's staff also includes License Consultants trained by the Coast Guard's National Maritime Center as Mariner Credentialing Agents. These agents serve as experts to help each mariner sail smoothly through their licensing application process.
Learn more about Chesapeake Marine Training Institute at http://www.chesapeakemarineinst.com or call 800-642-CMTI.