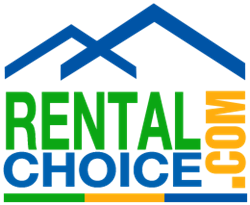 Boise, ID (PRWEB) October 03, 2013
Rental Choice(.com) is proud to announce a new advertising partnership with Realty Management Associates, Inc. Realty Management Associates provides full-time property management and leasing services in Ada County and Canyon County.
As a result of the new partnership, the Rental Choice (.com) directory will feature Realty Management Associates, who will receive custom advertising that focuses on their property management services. Visitors to Rental Choice (.com) are able to learn more about Realty Management Associates by visiting their profile page on the directory. This profile page allows users to click through to Realty Management's website, which lists properties currently under their management. Users can also call RMA directly or submit a brief contact form to communicate via email.
Realty Management Associates has been in the business of management of single-family homes and small apartment properties since 1980. They have maintained a history of solid, long-term client relationships throughout Boise and surrounding areas. RMA currently manages over 400 residential units, one Mobile Home Park, and more than 15,000 square feet of commercial space. Realty Management Associates provides many services: monthly financial statements including copies of actual invoices, electronic banking and bill pay services, 1099 tax reports and year-end statements, and much more. RMA focuses on management, tenant placement, lease purchases, and leasing.
Rental Choice (.com) uses targeted marketing strategies to reach out to property owners and offer them free access to the online directory. The property owners are then able to connect directly with a property manager in their local area either through a form sent directly to the company email, phone or by visiting their website directly for more information from a link that is provided on the advertiser's landing page. To learn more about Rental Choice (.com), visit http://www.rentalchoice.com.
###