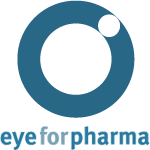 Health economists point to a change in direction for value-based pricing.
London, UK (PRWEB UK) 2 October 2013
Speaking to eyeforpharma, Andrew Wilson has reacted positively to David Cameron's unexpected announcement that the Cancer Drugs Fund, which was set up in 2011 to help patients in England gain access to certain drugs before NHS approval, is to be extended to 2016.
Andrew, CEO of the Rarer Cancers Foundation – a not-for-profit organisation whose principal aim is to raise awareness of rare tumors and push for patient access to the oncology compounds used to treat them, spoke to eyeforpharma about the surprise announcement, saying, "The Cancer Drugs Fund has made a huge difference to cancer patients in England, significantly improving the quality of treatment available to people with advanced forms of cancer. It has also addressed some of the historic inequities that have existed for people with rarer cancers, ensuring that access to treatment is not denied simply because you are unlucky enough to have a rare form of cancer."
"This is a compassionate, common sense announcement which will be warmly welcomed by many thousands of cancer patients…Without the Cancer Drugs Fund, NHS access to cancer drugs would go back a generation. With it, progress can continue."
However, despite the extension of the Cancer Drugs Fund and the apparent postponing of the introduction of value-based pricing for British oncology drugs, NICE have stated that they will be looking to make changes to the approval process – likely with an increased focus on value, mirroring similar trends in Europe.
Andrew Wilson will speak more on this topic and others relating to European oncology at the Oncology Market Access Europe Summit in Berlin, November 20 and 21.
Aidan Brain
Head of Oncology
eyeforpharma
abrain(at)eyeforpharma(dot)com
(+44)0207 375 7513