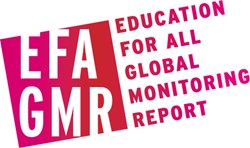 I'm convinced a commitment to equity will prove crucial in raising global education standards.
(PRWEB) October 02, 2013
UNESCO's Pauline Rose joins Core of Education in a new podcast to discuss a range of topics including GMR's proposed post-2015 education goals, the importance of equity in global education, and the difficulties inherent in monitoring changes in global education. Join Dr. Berger as he gets to the core of global education and monitoring with trend setter Pauline Rose.
Pauline Rose has published extensively on issues that critically examine educational policy and practice, including in relation to inequality, financing and governance, democratization, and the role of international aid. With Dr. Berger, Pauline dives into how EFA is working to re-establish momentum for achieving the EFA goals, secure education's rightful place on the development agenda, and shape post‐2015 priorities.
"Pauline's dedication and firm grasp of global education allows her to paint us a clear-cut picture," said Dr. Berger. He added, "I'm convinced a commitment to equity will prove crucial in raising global education standards."
Pauline shines the light on World Teachers' Day (October 4), with this year's celebrations focusing on UNESCO's work on quality teachers for global citizenship and cultural diversity, along with International Day of the Girl Child (October 11) which recognizes girls' rights and the unique challenges girls face around the world. Also covered are, the necessity of focusing on female education, the ways in which the poorest students are being left behind, the role technology is playing in closing the education gap, and the effects of education on population.
Find out more about Pauline Rose on her UNESCO page here.
---
About Core of Education
The Core of Education is an op-ed blog and podcast interview series hosted by Rod Berger, PsyD, and underwritten by RANDA Solutions. The Core focuses on vital issues to educators and policy-makers, as Dr. Berger interviews key education thought-leaders from across the nation and around the world. Core podcasts work to provide a platform for open, honest discussion and debate on education challenges and triumphs. Berger, interviews international policy makers, ed entrepreneurs, state commissioners, district admins, and teachers and strives to insure everyone involved has a platform to learn, and that's what's at the "core of education."