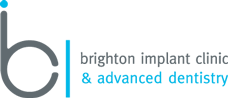 Smile with confidence
Hove, East Sussex (PRWEB UK) 4 October 2013
Should one choose dental implants or dentures? When it comes to making a decision for replacing missing teeth, many patients gravitate toward dentures over dentures, on account of their cost-effectiveness. However, should that be the reason alone for preferring dentures over a dental implant treatment?
Dr. Bruno Silva, Principal Dentist at Brighton Implant Clinic, says he understands why patients choose dentures because of their cost efficiency. "Many patients are already saddled with financial concerns and don't see the value of investing a lot of money in their teeth," Dr. Silva noted. "However, the numerous advantages that dental implants offer over dentures—no discomfort as they are worn, no reduced functionality in one's daily activities like eating, talking, and drinking, just to name a few—make implants a very attractive alternative for patients who want a treatment that's as close to their natural teeth as they can find."
Dr. Silva offers the following five reasons for why dental implants are a better treatment option than dentures:
1) Dental implants feel and function like natural teeth whilst dentures are traditionally removable replacements for missing teeth.
Dental implants can be used to replace a single tooth, multiple teeth on a bridge, or even a whole denture. They are designed and made of materials to look like and comfortably function as natural teeth for decades. Dentures, on the other hand, are made of acrylic and designed as removable replacements. As a result they do not offer the same aesthetic value or functionality to patients that dental implants do.
2) Dental implants help prevent bone loss whilst dentures provoke bone loss over time.
When they are healthy, natural teeth basically stimulate the bone surrounding them. If a patient loses some of his or her natural teeth, however, the bone begins to break down due to the lack of stimulation.
This also applies to dental implants and the bone surrounding them. When they are used to replace missing teeth, dental implants are anchored to the jawbone. The implants' firm placement gives the jawbone the stimulation it needs and allows it to maintain its bone density, dimensions, and strength. In contrast, when they are used as missing teeth replacements, dentures are not fixed to the jawbone. That means that the jawbone does not receive the stimulation it needs to maintain its durability and longevity. As a result, dentures cause the jawbone's shape, durability, and strength to decrease over a patient's lifetime.
3) Over time, as dentures provoke bone loss the bone disintegration can change a patient's facial structure or even overall appearance.
As bone loss from dentures becomes more pronounced over time, a patient becomes more at risk of having his or her facial structure changed. As he or she ages, if the bone loss becomes very pronounced and severe, the bone loss can even alter his or her overall appearance, as a result of the changes in his or her facial structure. These side effects can be even more noticeable when a patient is in the older stages of life. On the other hand, dental implants prevent bone loss and protect patients from this risk.
4) Dental implants allow patients to have full functionality with their mouth whilst dentures do not offer as much adaptability.
Dentures are bigger than natural teeth or dental implants and cover the roof of the mouth. They consequently minimise one's taste sensations. Dentures also tend to move around as opposed to dental implants, which as mentioned are secured in the jawbone by titanium posts or screws. The dentures' movement can cause sores on gum tissue and make eating or even speaking a challenge. Some patients have reported their dentures sometimes fall out as they are speaking. Alternatively, dental implants' secure placement ensures that patients can eat or speak without difficulty.
5) Dental implants are a long-term solution for missing teeth and are more effective than dentures at helping patients recover their personal confidence.
Dental implants will perform and look like natural teeth for decades. Many patients say they are easier to maintain than dentures. With the proper dental care and oral hygiene, dental implants will last a lifetime. In contrast, dentures are removable replacements that place pressure upon the jawbone and gums over a lifetime, speeding up bone deterioration. Teeth functionality can also affected over time by removable dentures. With dental implants, patients are protected from these health risks and get the benefit of having strong, reliable teeth for the rest of their life. Combined with their aesthetic appeal, that enables patients to be confident in their smile and regain their self-confidence.
"Overall, it's advisable to take into account the health benefits that dental implants bring. They also offer greater functionality, aesthetic appeal, and longevity than dentures do," Dr. Silva continued. "Hundreds of our patients have spoken of the value they have brought to their lives in the short and long runs. We just want to encourage others to have that same value."
Brighton Implant Clinic has three clinic locations located in Hove, Hailsham, and Brighton, and is a two-time award winner of the Private Dentistry Awards. The practice's staff has collective experience of decades of implant placement and treatment services, and is internationally reputed for its world-class patient care and top-quality dental implant and treatment services, with patients venturing from all over the UK and as far as Australia and the United States for treatment.
Please visit http://www.brightonimplantclinic.co.uk/ to learn more about the practice's services and schedule a free initial consultation.