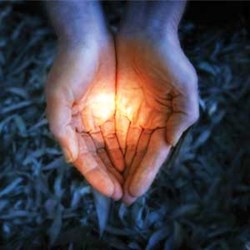 The greatest benefit of contacting the spirit realm on Halloween is that a greater population of people will be focusing upon opening up that connectivity.
Langhorne, PA (PRWEB) October 03, 2013
Halloween, Samhein, All Saints' Day, Dio de los Muertos: Call it what you will, there's something spiritual brewing toward the end of the month of October and the beginning of November. But does that mean this is a particularly auspicious time for reaching out to the "other side?"
According to top online psychics at Psychic Source, the most respected psychic service provider since 1989, any time is a good time to connect with the spiritual world – if you're a seasoned professional. But if your contact with nether realms is less regular, October in general, particularly – Halloween, can indeed be a good time to make that spiritual connection. And even professionals may find it easier to see past the "veil" when so much energy is concentrated in that direction.
"I know they say the veils are the thinnest during this time and maybe there is some truth to that," says psychic Mena, "but who is to say if it is that or the mere fact that we are actually paying closer attention at this time?" Psychic Shanti agrees, adding "the heightened awareness of the public to the spiritual world (admittedly commercial though it is) makes it easier to connect."
Some of the traditions and trappings of the Halloween season make it easier, as well, according to Psychic Yoly, who says that "having candles lit all over the house welcomes spiritual connections, and therefore spirit guides are more in tune." Psychic Josephine adds that at this time of year "we magically sense a deeper level of spiritual truth as the spiders spin their webs at night."
So if you want to "open the clairvoyant channel," says psychic Karenna, you can do it any time through a gifted medium. But on Halloween psychic and spiritual readings can be especially productive because "messages flow effortlessly."
Bottom line: Take advantage of the spiritual focus of Halloween to make connections to the spirit world, but don't forget that, as psychic Monique emphasizes, "spiritual happenings occur 365 days a year!"
About Psychic Source:
Founded in 1989, Psychic Source is the nation's oldest and most respected psychic service. Psychic Source's advisors are experts in astrology, horoscopes, numerology, tarot cards, clairvoyant readings, and many other psychic disciplines. Psychic Source believes in its community of authentic Psychics and stands behind the authentic psychic readings they deliver to clients. Visit them online at http://www.psychicsource.com.
For more information, contact:
Maryanne Fiedler, Marketing Director
maryanne(at)psychicsource(dot)com
215-953-8568