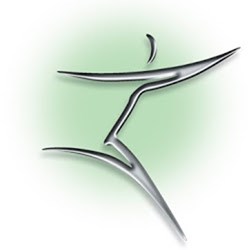 When I first came here, I was nearly immobile. Now I can touch my toes without pain – something I haven't done for years! – Angela Brown
Juneau, AK (PRWEB) October 04, 2013
Better Health Pain & Wellness Centers is pleased to announce the grand opening of their new chiropractic and physical therapy office in Juneau. Better Health Pain & Wellness Centers is known in Anchorage as one of, if not the best, physical therapy and chiropractic practices, and with that reputation has expanded to Juneau. The new office offers all the same dependable and trusted services that their Anchorage office provides, building up their legacy of helping people reduce their pain and increase their quality of life.
At Better Health Pain & Wellness Centers they know what services have led to their success, and with that in mind have hired the best professionals in their respective fields to open the Juneau location. The list of services that Better Health Pain & Wellness Centers provides include, but are not limited to, the following:

Chiropractic care
Physical Therapy
DRS Systems
Lower Back Pain
Massage Therapy
MCU Neck Pain Therapy
Additional Treatments include:
o Mettler diathermy
o Microlight low-level laser therapy
o Richmar ultrasound therapy
o Chatanooga cervical traction
o Footleverlers custom-made foot orthotics
o Onsite workstation ergonomics consultations
o Gait training
o Interferential current
o Modalities to help reduce pain and facilitate healing
Better Health Pain & Wellness Centers is also pleased to announce that they have updated their New Patient Center where clients can prepare to be seen by a Juneau Chiropractor. The New Patient Center is a webpage designed to assist in filling out paperwork, introduce the staff, and explain the office layout. The Better Health Pain & Wellness Centers New Patient Center webpage allows new patients to download required health intake forms necessary during the first visit. Not only does this help the patient remember to fill out all the necessary background medical information, it also helps in reducing wait time when first arriving at either the Juneau Chiropractic office or the Anchorage Chiropractic office. Also included in the New Patient Center includes information on what to expect on the first visit.
Better Heath Alaska specializes in the following treatments and services:
Back Pain
Neck Pain
Disc pain
Whiplash
Headache
Sciatica
Carpal Tunnel
Shoulder
Arthritis
Also, Better Health Pain & Wellness Centers accommodates their clients through the acceptance of most major and national insurance programs. Private insurance, automobile accident insurance, workers compensation insurance, and more are accepted to help patients. At Better Health Pain & Wellness Centers, they do everything they can to help lighten and ease the pain and burden of their clients. Working with insurances is just another manner in which they are dedicated to reducing costs and pains suffered by people already suffering.
Better Health Pain & Wellness Centers is on Facebook and Google+.
Better Health Pain & Wellness Centers Juneau Chiropractic and Juneau Physical Therapy Business Address and Contact Information:
2201 Dunn St.
Juneau, AK 99801
New Patients: (877) 346-5255
Direct: (907) 796-3333
Fax: (907) 796-3333