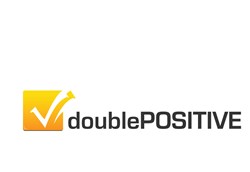 "We will teach attendees how to communicate with a tool that influences consumer behavior and why it works."
Baltimore, MD (PRWEB) October 01, 2013
Performance-based marketing company DoublePositive is pleased to announce two members of its staff are speaking at events this October.
DoublePositive's JT Benton and Brett Kaufman are speaking October 2 at the Mobile Marketing Strategies Summit in Boston. They will focus the interactive workshop on successful mobile marketing fundamentals.
"The hands-on workshop will discuss industry agnostic challenges and strategies—no matter where an advertiser is in the funnel. Marketers need to think about mobile and the utility of the channel—because it's where consumers are," says Benton. "We will teach attendees how to communicate with a tool that influences consumer behavior and why it works."
Benton will also join the App Developers Alliance in Los Angeles, where he will participate in a platform panel about adopting a monetization strategy on October 18. "Picking the Path to App Profitability" will discuss the pros and cons of monetization strategies and tools, the value of new products, and the information every publisher should have when considering a revenue platform and partner, according to the ADA website.
"The App Developers Alliance is doing something that is material, and very important for the supply side (or impression side) of the industry," says Benton. "We take great pride in providing a platform in which our suppliers can see solid conversion and very competitive compensation. Helping someone monetize their work product is humbling and extremely important; I'm honored to be there."
Benton's team at DoublePositive is responsible for the scalable alignment of advertisers, publishers and consumers in a mobile environment. This work leads to the company's delivery of over 500,000 consumer initiated mobile inquiries each month. Benton's focus on mobile marketing as a new-growth solution and full-funnel approach to direct response mobile marketing sets him apart as a thought leader in the digital marketing community.
Kaufman oversees DoublePositive's mobile media relationships and is responsible for all media buying within the mobile division. His team works with networks, developers and publishers on better monetizing their mobile traffic. Prior to his work at DoublePositive, Kaufman was a leader at Livescribe, Sprout, Financial Content and PropellShops – the same leading on-demand merchandise company that acquired The Branding Spot, his startup.
About DoublePositive:
Founded in 2004, DoublePositive has passion for performance-based online marketing. It drives our business and our people. DoublePositive accelerates demand generation and new customer acquisitions for highly visible brands (and their agencies) across verticals. With increasing pressure on advertisers and marketers to prove ROI of marketing investment, we enable our clients to execute campaigns—on the web and mobile web—that drive online actions. Call us for a chat, visit our website, and learn how we optimize the entire online marketing funnel from mobile to display to search to leads/calls to LIVE Hot Transfers.