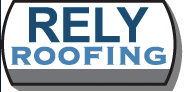 Saint Louis, MO (PRWEB) October 03, 2013
With many of its structures built at the turn of the twentieth century, Saint Louis has an inordinate amount of flat roof buildings. Due to an increased real estate market, many individuals are considering purchasing a home or business sporting a flat roof. Fortunately, Rely Flat Roof offers a helpful guide allowing home and business owners to see the advantages and roofing material alternatives which are available.
Flat roofing is a great solution for many homes and businesses looking for an alternative to the traditional slanted roof style. There are many different types of flat roofs, which each offers a distinct style and set of advantages for the home or business which it is covering. Highlighting just two of the most common types, the Modified Bitumen Roof and the TPO, Rely is also able to provide customized flat roof repair and roof coatings. The following will describe both the pros and cons of each type in order to give you a better idea of which would be the best fit for your particular set of circumstances. The experienced professionals of Rely Flat Roof can help you determine the best specific flat roof specifications.
Thermoplastic polyolefin, (TPO) single-ply roofing membranes are among the fastest growing roofing products. Rely Flat Roof currently offers TPO in 45 mil and 60 mil thickness.  Benefits of a TPO Roof include being very durable and resistant to tears, punctures, and impacts, thermal resistance (allowing owners to dramatically lower heating and cooling costs), good cold air flexibility, long warranties, cost-effective and environmentally friendly.
The Modified Bitumen is a one layer roofing solution, which is rolled out on the top of the home or business building. It heats the adhesive while the roof is being unrolled in order to create a tight fit with the structure of the building. The pros of this solution are that it is simple to install and that it can provide savings on energy bills due to the reflective nature of the material. The con for this roofing option is that the torching procedure required for installation can pose a fire hazard if not done carefully.
These types of flat roofing solutions all offer advantages and disadvantages to home and business owners. Researching the differences and understanding their applications will allow owners to make the most informed decisions about which option is best for a particular set of circumstances. Contact the friendly professionals at Rely Flat Roof today to find out more information.