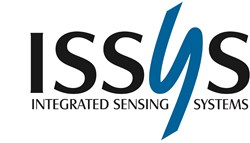 Ypsilanti, MI (PRWEB) October 02, 2013
ISSYS designs and produces miniature, wireless, battery-less, implantable hemodynamic monitors (IHM) that are anchored within the heart for non-invasive monitoring of hemodynamic parameters to assist chronic patient management. ISSYS' wireless IHM implants can be delivered in two distinct ways. The first approach utilizes an outpatient, percutaneous, transcatheter delivery. In the second approach, which is covered by this patent, the miniature, wireless implant is placed as an adjunct device during an already-establish procedure such as coronary artery bypass graft (CABG) or heart valve repair or replacement.
ISSYS' new patent, with 58 claims, describes a system and surgical procedures on how to place the miniature IHM implant within any of the 4 chambers of the heart. In particular, ISSYS' IHM implant distinguishes itself by being able to monitor the left side of the heart. The left-heart pressure waveforms are the most desirable parameters for the management of patients with cardiovascular problems, in particular congestive heart failure (CHF). Monitoring the left heart is, however, a very difficult task due to the stringent biocompatibility requirements of the left heart. ISSYS produces its miniature wireless IHM implants at its own facility which is ISO-13485 certified.
Dr. Nader Najafi, ISSYS President and CEO, stated that, "ISSYS IHM implants offer many practical features such as home monitoring capability and on demand wireless data capture. A custom-made internet data base allows the patients to submit the home monitored cardio waveforms to the data base and the medical staff to read the patient's data at will anywhere in the world." ISSYS successfully completed a comprehensive set of pre-clinical studies for its TitanTM IHM, and is performing clinical studies in Europe.
Company Background: ISSYS is a leader in advanced MEMS technologies for industrial, medical, microfluidic and scientific analytical sensing applications. Founded in 1995, ISSYS is one of the oldest independent MEMS companies in the US. ISSYS operates a comprehensive, state-of-the-art MEMS fabrication facility located near Ann Arbor, Michigan. ISSYS is currently registered to ISO 9001:2008, EN13980:2002 for its ATEX (intrinsically safe products), and ISO13485:2003 standard for Class III medical devices. ISSYS is a vertically integrated company dedicated to developing and manufacturing system-level products based on MEMS technology (MEMS Inside), please visit:
http://www.microcoriolis.com/
http://prism-telemetry.com/
http://www.mems-issys.com/foundry