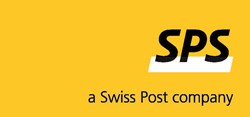 New York, NY (PRWEB) October 01, 2013
Swiss Post Solutions (SPS), a premier provider of business process outsourcing and digitization solutions, is proud to commemorate National Disability Employment Awareness Month (NDEAM) in October by taking a leadership role in supporting activities throughout the month.
Planned for the month are several events that aim to bring understanding and appreciation to NDEAM's mission. As an active contributor, SPS is sponsoring and participating in a celebration breakfast held on October 9, 2013 at the Baruch College Conference Center and hosted by Adult Career and Continuing Education Services – Vocational Rehabilitation (ACCES-VR). The event highlights employment issues and recognizes the achievements of outstanding individuals and companies who have played an integral part within the disabled community. Additionally, Chief People Officer, SPS North America, Russ Cusick is honored to act as the Master of Ceremonies for the occasion for the third consecutive year.
On National Disability Mentoring Day, October 16, SPS will also host three people from various outreach programs for a career day at its headquarter offices in Manhattan. These individuals will participate in job shadowing and site tours throughout the day, with the objective of providing mentoring opportunities, beneficial job training, and professional development. "Our goal is twofold. We aim to create greater awareness on the skills and abilities of people who are fully capable of significant contributions if given the right opportunity," said Chief People Officer, Russ Cusick. "By guiding and mentoring people in our office, we feel we can directly connect them with fulfilling career opportunities, and enrich our own corporate culture," he added.
About National Disability Employment Awareness Month
Held each October, National Disability Employment Awareness Month (NDEAM) is a national campaign that raises awareness about disability employment issues and celebrates the many and varied contributions of America's workers with disabilities. The theme for 2013 is "Because We Are EQUAL to the Task."
The history of National Disability Employment Awareness Month traces back to 1945, when Congress enacted a law declaring the first week in October each year "National Employ the Physically Handicapped Week." In 1962, the word "physically" was removed to acknowledge the employment needs and contributions of individuals with all types of disabilities. In 1988, Congress expanded the week to a month and changed the name to National Disability Employment Awareness Month.
About Swiss Post Solutions
SPS is a leading provider of solutions for the outsourcing of strategic business processes and offers comprehensive services in document management. SPS' 6,500 employees serve business clients in the areas of insurance, banking, telecommunications, media, retail, energy supply and travel & transportation. Part of the Swiss Post group, SPS is headquartered in Zurich (Switzerland) with an active presence in all important international economic regions.
SPS North America offers a comprehensive suite of business process outsourcing solutions and document management services including the transformation of key business applications from paper to digital documents enabling improved workflow and driving enhanced efficiencies. In the field of outsourced office services, SPS North America provides mailroom management, managed print services, reprographic services, IT helpdesk support, Front of House and reception services. The company has offices in New York City (HQ), Los Angeles, San Francisco, Chicago, Washington DC and Toronto, and operates secure document processing centers in Long Island City and Toronto.