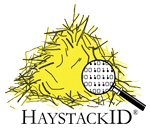 Denver, Colorado (PRWEB) October 01, 2013
Haystack Information Discovery (HAYSTACKID), a leading provider of risk management and end-to-end technology-driven litigation preparedness and eDiscovery services, announced today that it has opened a new office in Denver, Colorado, as the result of increasing demands for its services in the Mountain Region.
Denver is among the most thriving cities in the country, both culturally and economically, and as such has become a central hub in the West for a variety of corporate and technological activities. HAYSTACKID has a proven member of staff, Ace Vue, manning the helm in the new Denver office.
Mr. Vue was born and raised in Northglenn, Colorado, then moved out to Boston, Massachusetts, for several years where he honed in on his litigation support skills. From there, he moved back to Colorado, where he eventually launched the Denver office for HAYSTACKID.
"I enjoy living out here, and have spent a lot of time in downtown Denver over the years," Mr. Vue explained in an interview at the new office. "I love the industry that HAYSTACKID competes in, as it is always growing and rich with opportunities. I look forward to continuing to develop professionally with this company for years to come."
He also explained that communication between himself of colleagues in San Diego, San Francisco, Boston and New York have been strong.
The Denver office will help HAYSTACKID put more boots on the ground when a project demands it, which has become a necessity for the rapidly expanding company.
"I'm very excited about this new office, and the fact that we've continued to spread nationally," Jefferey T. Stevens, HAYSTACKID's Chief Technology Officer, explained. "We're happy to have Ace on the squad and overseeing operations in Denver, and look forward to expanding our footprint in the West even more in the coming years."
The new Denver office is located at 1600 Broadway in the heart of the exciting city.
About Haystack Information Discovery
Haystack Information Discovery ("HAYSTACKID") provides corporate customers and their counsel with low-cost predictability options that allow accurate budgeting and forecasting of their discovery expenses without the additional cost of software, hardware, or implementation fees. With office across the world and processing centers throughout the United States, HAYSTACKID is ready and able to handle your largest case, and save your organization a tremendous amount of time and money.
Haystack Information Discovery is headquartered in New York City with offices in Boston, Chicago, San Francisco, Denver, San Diego and Paris, France.
Continue to visit us at http://www.haystackid.com or call (877.942.9782).
Contact:
media@haystackid.com
877.9.HAYSTACK (877.942.9782)