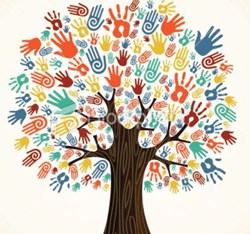 Scottsdale, AZ (PRWEB) October 02, 2013
Local businessmen Steve Roberts, CEO of New Angle Media, and Al Maag, principal of MaagComm+, will throw an open-house party at Miracle League Field in Scottsdale, Ariz., on Oct. 3rd at 4 p.m. to launch GivingHope.tv which they created solely to increase public awareness about charitable organizations.
Charities are invited to upload their promotional videos to GivingHope.TV, which is a one-stop-shop for potential donors looking to make decisions about charitable contributions. Many charities, such as ICAN, Boys and Girls Club and The Miracle League are already actively showcasing their videos on the web site.
The public can browse the videos, based on search terms – either the name of the organization or a keyword – to help them make decisions about donating to causes of interest to them. Donations from the public are made directly to the charities' web sites; GivingHope.TV does not benefit from any donations. Businesses and corporations can place banner ads next to charitable organizations they support, increasing brand awareness and demonstrating a commitment to giving back to the community.
"GivingHope.TV is our way of giving back to the community," said Roberts. "We offer charities another channel through which they can market themselves and gain additional exposure."
"With more than 10,000 charitable organizations in Arizona alone, it's challenging for the smaller organizations to promote themselves," said Maag. "Steve and I are pleased to offer this unique public service that supports and gives hope to causes."
For more information on the Oct. 3rd open house party, please contact Tiffany Hoffman at: Tiffany(dot)Hoffman(at)maagcommplus(dot)com. For more information on the GivingHope.TV web site, please email: Contact(at)givinghope(dot)tv or visit http://www.Givinghope.tv.
About GivingHope.TV
Founded by Steve Roberts and Al Maag in 2013, GivingHope.TV is an online TV network dedicated to creating awareness of charitable organizations, social causes and giving hope to those in need. Follow us on Twitter @GivingHopeTV or https://twitter.com/GivingHopeTV. Follow us on Facebook: http://www.facebook.com/Givinghopetv?ref=hl.