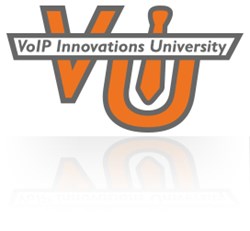 Pittsburgh, PA (PRWEB) October 01, 2013
VoIP Innovations is pleased to announce that as of today, VoIP Innovations University (VIU) is now available to all customers in their industry leading BackOffice, Titanium III. This platform will be the one-stop shop that customers need to better manage their VoIP Innovations accounts. It will also serve as main content hub to keep customers updated on industry topics and trends.
VoIP Innovations University will be comprised of four different sections, or courses to go along with the university theme. Those courses are Press Releases_101_VIUC, Videos_201_VIUD, Wiki_301_VIUA and White Papers_401_VIUB. Each course gets more detailed and technical as a customer moves from Press Releases to White Papers.
The Press Release course will function as a resource where customers can get a high level overview of the latest features released by VoIP Innovations. This is basically where customers can go to get the first look at any additions or updates that have been made to the VoIP Innovations BackOffice. New and advanced users can both benefit from the Press Release course because of its simplicity and overall informative nature.
The VoIP Innovations University Video course was designed to house training videos that will help to maximize their customers' BackOffice Experience. The short videos offer strategic walk-throughs that highlight how to edit a DID or set up call forwarding for example.
The next VoIP Innovations University course covers all of the Wiki articles written by VoIP Innovations. These articles are detailed how-to guides on fully utilizing the BackOffice capabilities. Not only are there in-depth descriptions of what to do, but screenshots of the process are also included. While these articles are perfect for those who just opened an account with VoIP Innovations, advanced users might also find useful tips in these articles as well.
The last course that's available in VoIP Innovations University is on White Papers written by VoIP Innovations. These White Papers are filled with thorough information on topics that range from managing SIP termination to VoIP taxes and fees to deeper understandings of services like Wireshark. Please check out the VoIP Innovations Media Room under the About tab on their website, where you'll find links to their blog, press release, videos and much more.
Customers will be able to find the link to VoIP Innovations University by logging into their BackOffice account and dropping down the Help tab. If you are not a customer, but are interested in seeing what else VoIP Innovations has to offer, please send an email to sales(at)voipinnovations(dot)com or visit their website and fill out the inquiry form.