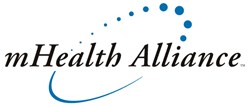 Everyone is aging, so it behooves us to make use of all tools available – including mobile – to approach it in a dignified, positive and proactive manner.
Washington, DC and New York, NY (PRWEB) October 01, 2013
Today, as the world recognized the UN International Day of Older Persons, the mHealth Alliance and Pfizer launched a call to action for researchers, implementers, health workers, donors, governments and the private sector to prioritize mHealth as a powerful tool for aging populations in developing countries.
In 2000, the number of people in the world over the age of 65 was more than 500 million, with this number expected to triple by 2050, according to the World Health Organization. The largest growth will occur in low- and middle-income countries, where health systems are often unprepared to confront the challenges of an expanding, though frequently overlooked and undervalued, elderly population. A new research series addresses the ways that mobile technology can empower older people to take a more proactive role in their own care, as well as help them stay connected socially, which can have positive effects on health and wellbeing.
Building on joint research released last year (Using Mobile Technology for Healthier Aging), the mHealth Alliance and Pfizer surveyed experts in mobile technology, global health and geriatric medicine to identify three key areas related to aging where mobile technology can have a significant impact: 1) prevention and treatment of non-communicable diseases; 2) prevention and treatment of mental disease and illness; and 3) support and training for caregivers of the elderly. The results of this survey led to three papers on each identified area, outlining current and potential uses of mHealth and calling to action those who can play a role in mobilizing health systems to adopt mHealth projects for healthy aging.
"The universal use of mobile devices is one of the greatest social changes of our lifetimes," said Freda Lewis-Hall, MD, Chief Medical Officer of Pfizer. "Within the next year, the number of mobile phones in use will reach 7.3 billion – more than the number of people on our planet – with the fastest growth coming in low-to-middle-income regions. At the same time, we're confronting the daunting challenges of meeting the needs of an expanding elderly population. With these two trends converging, we have tremendous opportunities to tap mobile technology to help us all get old better. New mobile solutions can help prevent and manage disease, keep older people socially connected, train health workers, support caregivers, and enable remote monitoring to help more people age in place – to name just a few of the possibilities."
"Mobile technology holds enormous potential for people at all life stages and particularly as they age," said Patricia Mechael, executive director of the mHealth Alliance. "But reaching this potential will require coordinated participatory action by a variety of stakeholders, with a focus on understanding the aspirations of men and women as they age, greater financial investment, capacity building, innovation, as well as appropriate use of existing technologies. We are grateful to Pfizer for partnering with us to highlight the possibilities offered by mHealth and call to action all those who can contribute to making it an integral part of the way we confront aging in the coming years. Everyone is aging, so it behooves us to make use of all tools available – including mobile – to approach it in a dignified, positive and proactive manner."
The first paper, "Transferring the Burden of Caregivers to Mobile Technologies", is now available via the mHealth Alliance website: http://mhealthalliance.org/images/content/mHA-Aging-Paper1_092713.pdf
The additional two papers will be released in the coming weeks and will be available for download here: http://mhealthalliance.org/media-a-resources/publications
MEDIA CONTACT:
Chelsea Hedquist
Senior Communications Officer, mHealth Alliance
Office: 202.778.1632
Mobile: 202.290.8440
chedquist(at)mhealthalliance(dot)org
###
About the mHealth Alliance
The mHealth Alliance leverages the game-changing potential of mobile technology in pursuit of transformed health outcomes for billions of the world's most vulnerable people. To this end, the mHealth Alliance brings together experts from every side — health, government, technology, development — to spark new connections and drive collective action for mainstreaming mHealth. Hosted by the United Nations Foundation, the mHealth Alliance's founding partners include the Rockefeller Foundation, Vodafone Foundation, the GSM Association and Norad. The Alliance powers Health Unbound (HUB), a global online interactive network and knowledge resource center, and serves as secretariat to two innovative partnerships, the Mobile Alliance for Maternal Action (MAMA) and mPowering Frontline Health Workers. For more information, please visit http://www.mHealthAlliance.org.