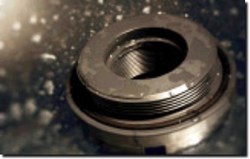 We can turn around quotes faster and more accurately than ever before.
West Springfield, MA (PRWEB) October 03, 2013
MTI Systems, Inc. (http://www.mtisystems.com) announced today that since implementing the company's Costimator® software, Mattson/Witt Precision Products, Inc. (Barrington, IL) has experienced a dramatic turnaround in their estimating process, enabling them to provide their customers faster and more accurate quotes.
"Often times we re-quoted similar parts to the same customer," said Kevin Graff, director of operations. "Occasionally customers would realize wild fluctuations. This lack of customer confidence caused us to frequently defend our estimating process. We'd go back to the drawing board and go through the time-consuming process all over again."
As one of the leading innovators in the water treatment industry, Mattson/Witt pioneered the plastic brine valve and have become known for being the go-to company for all things plastic component solutions-related. The company chose Costimator because they wanted their reputation for quality to be recognized in more than just their product workmanship and the service they provide.
"We've had so much success in so many areas that finding a reliable software to help us with our estimating and quoting process was the final piece to our puzzle," Graff explained. "Costimator basically makes our estimating process easier than it's ever been for us. Nearly all the machines, recommended speeds and feeds are included, so what used to be a lot of guesswork on our part is now fast and seamless. We can turn around estimates and quotes faster and more accurately than ever before."
Read their case study: "Costimator proves to be final piece of the puzzle."
About Costimator Software
Costimator cost estimating and quoting software began development in 1982. Designed originally for suppliers, it helps reduce estimating time, while not compromising accuracy or consistency for manufacturers who do machining, fabrication and mechanical assembly. This estimating process calculates cycle times and the cost of manufacturing a part or assembly based on the capabilities of the suppliers' equipment and their shop rates.
About MTI Systems, Inc.
MTI Systems provides cost estimating software and estimation services for the manufacturing industry, such as heavy construction, water treatment, electronics, medical, energy, military and many more, serving both suppliers and OEM's. For more details contact MTI Systems, 59 Interstate Drive, West Springfield, MA 01089, Call 800-644-4318 or visit http://www.mtisystems.com.