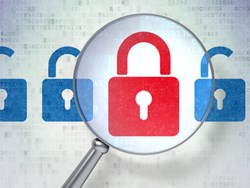 Dallas, Texas (PRWEB) October 02, 2013
idcloak offers links to the most dependable Google Proxy Server groups in its new article published in the idcloak Knowledge Center. The piece explains the function of these proxies – to access sites that are blocked on a user's internet network – and offers advice on how they can best be put to the job.
idcloak's Robin Welles explains how Google proxy sites differ from regular web proxies such as that offered on idcloak's site, "Google proxies are a direct product of the war between those censoring the net and those escaping censorship. Each time a web proxy developer publishes a new site as a tunnel for censored users, the censoring filters block the proxy. This swordplay has been going on for years now.
"Proxy developers know that if they can distribute their web unblockers to users through discrete channels, the censors will have a hard time shutting them down. Google groups and other similar forums, like Yahoo Groups and even Facebook, stepped in to fill that need."
The groups, many of which are members-only, publish the latest proxies from reliable sources like proxy.org. To combat the possibility that access to the groups might itself be shut down, a remailer function is put in place so new proxy lists can be distributed among the member base without interference from censors.
The article suggests a way that restricted netizens in China may also gain access to the list, "Chinese users won't have access to gmail, of course, where remailed Google proxies are sent. But as long as they have an email address somewhere, they can still receive the proxies. They just need someone in the proxy group to set up a forwarding protocol to their email account."
idcloak has been busy developing a new software-driven proxy system – the personal VPN – to counter internet censorship. The service release is planned for the next few days. "Google proxy groups have the cavalry coming," says an excited Welles.
See more at idcloak.com.