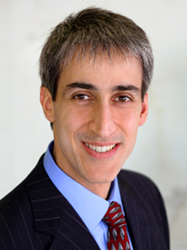 What we see here is solid scientific support for the importance and value of regular colon cancer screening.
Beverly Hills, CA (PRWEB) October 21, 2013
According to a recent article in the Los Angeles Times, two separate studies have shown that colonoscopy screening has a significant and profound effect on reducing the rates of colon cancer. Taken together, these studies present overwhelming evidence for following the recommended guidelines of testing for colon cancer every ten years (or every five for those at high risk).
"What we see here is solid scientific support for the importance and value of regular colon cancer screening," says Dr. Shahab Mehdizadeh, co-director of the Colonoscopy Center of Excellence. "While we've known this for some time, these new studies provide incontrovertible evidence that will hopefully inspire more people to do the smart thing and get tested."
While both of these colon cancer studies were released in same issue of the New England Journal of Medicine, the two reports actually looked at different types of screenings. One study followed nearly 89,000 patients over 22 years and concluded that those who underwent endoscopic screenings were 56 percent less likely to develop the disease than those who didn't. Another separate and independent study followed more than 46,000 patients over 30 years. Those patients received a different screening test, called the fecal occult blood test, which was found to correlate with a 32 percent drop in the risk of death from colon cancer.
"What's really important about these findings is that they show two different research teams with two different methodologies both coming to the same conclusion – regular colon cancer screening saves lives," says Dr. Ari Nowain, co-director of the Colonoscopy Center of Excellence and a specialist in the prevention of colon cancer.
At the Colonoscopy Center of Excellence, Dr. Nowain, Dr. Mehdizadeh and the rest of the team offer a wide variety of colon cancer screening and treatments. These include the revolutionary Third Eye® Colonoscopy, which can detect up to 40 percent more polyps than a traditional colonoscopy.
"The advantage of the Third Eye® Colonoscopy is that it allows us to see both forward and backward during the colonoscopy," says Dr. Nowain. "This means the gastroenterologist can detect polyps that might otherwise have been missed due to folds in the colon wall."
La Peer Health Systems is an outpatient surgery center in Beverly Hills, founded by doctors and focused on providing excellent patient care alongside the most cutting-edge medical treatments available. With 50 world-renowned physicians in 14 specialties, comprehensive medical treatment is offered that takes patients from consultation to diagnosis, treatment, surgery, and ultimately aftercare. The 14 medical departments include orthopedics & sports medicine, gastroenterology, head & neck surgery, colorectal & general surgery, podiatry, ophthalmology, pain management, plastics & reconstructive surgery, gynecology, spine surgery, interventional cardiology, bariatric surgery, thoracic surgery, and anesthesiology. Unlike large hospitals, La Peer's unique structure offers extremely personal care in a safe and controlled environment.
To learn more about La Peer Health Systems, visit http://www.lapeerhealth.com.