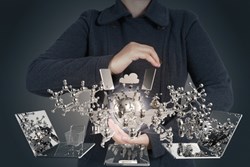 Dallas, Texas (PRWEB) October 02, 2013
idcloak's new article explains in simple terms the new IPv6 internet address system which is rolling out over the coming years. Examples of the new IPv6 format are provided in the article, followed by predictions on how the new system will affect the everyday internet user.
The more benign implications of the new IPv6 system are dispensed with early in the second part of the piece: What is IPv6 Transitioning Going to Mean to Me? These include the requirement for new IPv6 compatible wireless routers, the final and total decommissioning of Windows XP and the drop in use of local area networks in offices and institutions.
Robin Welles, author of the article, explains some of the more worrying consequences of the IPv6 transition. "There has been a whole decade of talk about how IPv6 will change the internet privacy landscape, but worryingly little has happened as a result. Soon, each device's network card will be tied to a single IP address so every user will have a single IP address for the duration of their device's lifetime. Every click, email, download and message will be stamped with a number that can be tied to the user personally."
One reaction to the privacy implications of the IPv6 system has been the creation of privacy extensions – software that allows the user to shuffle a section of the IP address and conceal the user's individual identity. Welles says this is not enough. "Assuming privacy extensions become available for all platforms and are accepted by ISPs, they still aren't an effective form of protection. They rewrite just a small part of the overall IP address and the user is left still being very much identifiable online."
Welles recommends that users do not wait for government legislation to protect them under the IPv6 environment but instead start safeguarding their privacy themselves. Using VPN proxy systems is one such strategy, "A VPN is subscription to another computer which accesses the internet for you, so your device's identity is never revealed to the wider internet. Access to these servers is cheap, incredibly effective and highly recommended."
idcloak is a Dallas-based developer of proxy-based privacy and security systems. See idcloak.com for more.