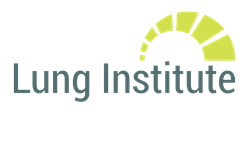 (PRWEB) October 02, 2013
October marks the arrival of Healthy Lung Month and the Lung Institute (LI) is releasing a variety of health-related articles throughout the month. Every week, the Lung Institute is educating individuals on the importance of pulmonary health practices and living with lung disease. Week One focuses on lifestyle choices that will help people keep their lungs healthy.
First Week: Lifestyle Tips to Keep Lungs Healthy

Focus on quitting smoking
Exercise
Eat a healthy diet
Staying away from air vents
Stay away from sick people
Limit time in poor air quality locations
This week's article is listed below and features expert advice from Jamie DiLorenzo, Lung Institute's Physician Assistant. Over the the last 10 years, DiLorenzo has been helping a number of patients as a Registered Nurse Practitioner. At the Lung Institute, DiLorenzo provides direct patient assessment and manages all patient care protocols.
About Lung Institute
Lung Institute (LI) is a leading provider of innovative treatments leveraging the latest advancements in regenerative medicine treatments for pulmonary conditions. The medical practice is committed to providing patients with a more effective way to address pulmonary conditions to improve patient's quality of life utilizing stem cells, natural growth factors, gene therapy and platelet-rich plasma. All treatment protocols were established with the highest concern for patient safety and quality of care and all treatments are performed in an outpatient setting. For more information, visit: http://www.lunginstitute.com or call: 1-855-469-5864.
Article
Lifestyle Choices to Keep Lungs Healthy
Lungs serve as the some of the body's most vital functions. Not only do they provide the necessary respiratory functions for one to breathe, but they also protect the body from harmful substances and play a role in the sense of smell. Lung health is essential to overall health and quality of life, and any damage to them can be particularly detrimental.
The prevalence of lung disease, with an estimated 15 million individuals in the United States alone suffering from COPD, emphasizes the importance of quitting smoking and exercising regularly to minimize risk. It is known behaviors such as exercising and refraining from smoking that help to maintain healthy lung function and vastly reduce the risk of lung disease. There are a multitude of other lifestyle choices that can be adopted to help make the most of each breath.
Enhance Diet
Maintaining a healthy diet full of fruits and vegetables will ultimately benefit everyone in the long run. There are specific foods that will target the improvement of lungs. One should focus on consuming antioxidant-rich foods like cruciferous vegetables (cauliflower, broccoli, kale, cabbage, bok choy), and fruits such as apples, oranges, berries, and tomatoes. In addition, drinking plenty of water helps flush out toxins and reduces the thickness of mucus in lungs. Another way to avoid mucus build-up is to avoid dairy, sugar, and unfermented soy products like tofu, bean curd, and soy milk.
Don't Skip Shots
As flu season is rapidly approaching, it is essential to receive a flu or influenza vaccine. Influenza can be damaging to the respiratory system and is easily spread from person to person, making it all the more imperative to protect everyone around. Those who already have weakened lungs from asthma and other lung diseases are especially at risk. Health officials also recommend those over the age of 65 receive a pneumococcal vaccine.
Be Aware of Outdoor Air Conditions
Ozone, carbon monoxide, nitrogen dioxide, and lead are among many types of outdoor air pollutants that are regulated by the Environmental Protection Agency. These pollutants damage lungs by killing protective cells, which can leave one at risk for cardiovascular disease and heart attacks. It is important to be particularly aware of ozone and sulfur dioxide pollution, as they inflame the lining of the lungs causing mucus buildup, coughing, and other breathing problems. In cities or areas with a lot of pollution, it helps to limit time in the car, reduce time spent doing outdoor activity, and to monitor air quality alerts. AirNow is a government website that provides up to date air quality information. The website also provides a link for EnviroFlash, which automatically sends notifications regarding air quality.
Improve Indoor Air
With the World Health Organization estimating 2 million deaths a year attributed to this toxic air, pollution does not only occur outside. Indoor air pollution is one of the world's greatest public health risks. The following simple changes can greatly improve indoor air quality:

Stop using toxic chemicals: This includes cleaning and personal products, and paint. Always choose low volatile organic compound (VOC) paint to avoid breathing in carcinogens.
It is important to have a radon test: This test is easy, inexpensive and only takes a few minutes. Why is this important? According to the U.S Surgeon General, radon is a cancer-causing, radioactive gas that cannot be seen, tasted, or smelled and is the second leading cause of lung cancer
Purchase a high-efficiency particulate air (HEPA) air filter: A HEPA filter captures 99.97% of airborne particles, including polybrominated diphenyl ethers (PBDEs) and allergens like pet dander and pollen.
Fill space with plants: Indoor plants help purify the air by removing toxins like formaldehyde, benzene, toluene, and xylene. Use spider plants and dragon trees in living spaces, and gerbera daisies in bedrooms, and English ivy in small spaces like dorm rooms and offices.
Look for our upcoming article expanding on how to avoid the environmental risk factors for lung disease. While there are many ways to build lung strength and improve breathing, some factors such as genetics can cause lung complications no matter what lifestyle choices you make. People who are experiencing difficulty breathing should seek local treatment to test for lung disease. For treatment in Tampa contact Lung Institute at 1-855-469-5864 who specializes in providing effective regenerative treatments for patients with chronic conditions such as COPD, emphysema, and other pulmonary conditions.