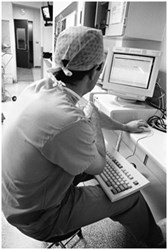 Woodbridge, NJ (PRWEB) October 02, 2013
Every two years, New Jersey physicians are required to complete 100 hours of continuing medical education credits as a prerequisite for biennial registration renewal. To help Conventus members meet these requirements more easily, and to expand members' knowledge of strategies for lowering malpractice complaints, Conventus has launched an online CME program featuring over 50 clinically-based CME courses.
The Conventus-Medical Interactive CME Program provides members with no-cost access to clinical education indicated by national data on malpractice claim incidence and severity rates. Course presenters are usually practicing healthcare professionals who are topic thought-leaders. Although most courses offered are one-hour in length, 15-minute and 30-minute selections are available. Members can take an unlimited number of courses. Express, online registration has been established for Conventus members at http://www.conventusnj.com/cme/.
About Conventus
Owned and governed by New Jersey physicians, Conventus (http://www.conventusnj.com) offers stable professional medical liability coverage backed by high-quality claims, underwriting, and risk management services. Conventus members enjoy the confidence of knowing their premium rates are offered at-cost, as well as convenient, 24/7 access to the professionally-staffed Conventus Patient Care Hotline, and in-house attorneys dedicated to vigorously defending them should they have a need.