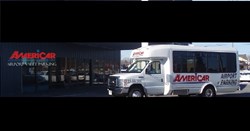 We make sure that we offer the best and cheapest deals at all times.
Syracuse, NY (PRWEB) October 15, 2013
Greenbee Parking, a young airport parking service, has just announced a series of new deals for all travelers using the busy Syracuse (SYR) airport. These new deals have been specifically designed so that Greenbee Parking customers can avail the exact parking package that they need without paying premiums for a great location or paying penalties for late bookings which is usually the case in a typical airport parking scenario. What's even more amazing is that these deals are readily available for all their customers, whenever they want. No need for waiting for the right season or occasion or desperately trying to get enough SYR airport parking coupons (http://www.greenbeeparking.com/NEW_YORK) so that one can save on the steep rates. With the affordable deals in place one would not even feel the need to look for further discounts anymore.
"We make sure that we offer the best and cheapest deals at all times," said Christine Cooper – Marketing Coordinator, Greenbee Parking. "This means that we have to constantly come up with new ideas and offers that will wow our customers and completely negate the need for SYR airport parking coupons."
Syracuse Hancock International Airport Parking Information
Syracuse Hancock International Airport is the alternative airport for New York bound business travelers and the major airport for all those traveling to Syracuse's central business district. It is a strategically located airport not just for business travelers but also for tourists who want an easier and less congested landing pad for the areas numerous scenic getaways. Together they create a heavy volume of business all year around which in turn leads to heavy ground traffic as well. Rising parking crisis has been a major issue that both authorities and travelers are worried about not to mention the steep parking rates which only seem to be going upwards.
Enter private players like Greenbee Parking which have completely changed the airport parking scene in a very short span of time. Despite being new entrants in the industry they have become the most opted for service provider because they offer a wider range of parking options and affordable rates at the same time. The latest deals announced by Greenbee parking promise even more savings options and can beat all SYR airport parking coupons offers hands down any day.
The Greenbee Airport Parking Solution
Greenbee Parking has effectively bridged the gap between parking problems and solutions at both airports and major seaports. They have tied up with major hotels for available parking spaces at discounted rates which they offer their customers across the nation who can now save up to almost 75% of their parking costs.
All they need to do is visit Greenbee Parking, select their city or airport of choice, choose the parking spot and pay through a secured payment gateway. There is a comprehensive list of airports and parking spots to choose from. Greenbee's wide network makes it possible for every customer who logs in to find a solution.
About Greenbee Parking
Greenbee Parking is the nation's most innovative long term parking company, with a new way of making long term parking affordable. The company is rapidly adding new airports to its network.