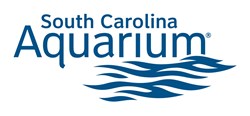 Charleston, SC (PRWEB) October 01, 2013
Marine wildlife artist and conservationist Guy Harvey will visit the South Carolina Aquarium on October 5, 2013. In addition to touring the facility, he will present the Aquarium with a $75,000 grant on behalf of the Guy Harvey Ocean Foundation. The grant will be used to help fund the Aquarium's newest major experience, Shark Shallows, opening Spring 2014. Shark Shallows will be an interactive experience featuring sharks native to the South Carolina coast.
The grant supports the Guy Harvey Ocean Foundation's mission to ensure that future generations can enjoy and benefit from a naturally balanced marine ecosystem where fish and other wildlife flourish. Funds for the grant were generated through royalty sales of the Guy Harvey South Carolina Education Lottery ticket.
"We are thrilled to be able to present a $75,000 check to the South Carolina Aquarium and to be able to assist them with the creation of their new Shark Shallows experience. Our foundation is on a mission to educate the general public about the importance of sharks to our oceans and the new exhibit will be very helpful," commented Guy Harvey, Guy Harvey Ocean Foundation Chairman. "Thanks too to our friends at the South Carolina Education Lottery as their support with the new Guy Harvey scratch off game has enabled my Foundation to write this grant check to the Aquarium."
"Sharks are greatly misunderstood and this gift will allow us to tell the full story of their role and importance to the ecosystem," said Kevin Mills, Aquarium president and CEO. "We're proud to partner with Guy Harvey, who over the years has demonstrated a real commitment to conserving the marine environment."
More on the grant presentation:
Who: The South Carolina Aquarium and the Guy Harvey Ocean Foundation
What: Grant presentation of $75,000
When: October 5, 2013 at 10:15 a.m.
Where: The South Carolina Aquarium's Riverside Terrace
Why: To help fund the Aquarium's newest major experience, Shark Shallows
For all media inquiries or to request photos or video, please contact Kate Dittloff at (843) 579-8660 or kdittloff(at)scaquarium(dot)org.
About the South Carolina Aquarium:
The South Carolina Aquarium, Charleston's most visited attraction, features thousands of amazing aquatic animals from river otters and sharks to loggerhead turtles in more than 60 exhibits representing the rich biodiversity of South Carolina from the mountains to the sea. Dedicated to promoting education and conservation, the Aquarium also presents fabulous views of Charleston harbor and interactive exhibits and programs for visitors of all ages.
The South Carolina Aquarium, a 501(c)(3) not-for-profit organization and is open Daily from 9 a.m. to 5 p.m. The Aquarium is closed Thanksgiving Day, half day Dec. 24 (open 9 a.m. to 1 p.m.) and Dec. 25. Admission prices are: Toddler's (3 and under) free; Youth (4-12) $14.95; Adults (13+) $24.95. The Aquarium plus the 4-D Theater experience is free for Toddler's, $19.95 for Children, $29.95 for Adults. The 4-D Theater experience only is $6.95 for Children and adults, and free for Members. For more information call 843-720-1990 or visit scaquarium.org. Memberships are available by calling 843-577-FISH.
About Guy Harvey
Guy Harvey is a marine wildlife artist and conservationist who earned a Ph.D. in Fisheries Biology. His depictions of marine life, especially of sportfish such as marlin, are very popular with sport fishermen and have been reproduced in prints, posters, t-shirts, jewelry, clothing, and other consumer items. Harvey is also a very vocal and active advocate for marine conservation, having established the Guy Harvey Research Institute at Nova Southeastern University of Fort Lauderdale, Florida as well as the Guy Harvey Ocean Foundation, an organization that funds marine conservation research and educational initiatives.
http://www.guyharvey.com
About the Guy Harvey Ocean Foundation
The Guy Harvey Ocean Foundation funds inspired scientific research and innovative educational programs to encourage conservation and best management practices for sustainable marine environments. The GHOF will help ensure that future generations will enjoy and benefit from a naturally balanced ocean ecosystem where fish and other marine wildlife flourish.
http://www.guyharveyoceanfoundation.org