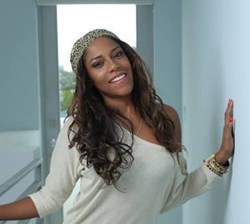 Interacting with ceative people around the world brings inspiration to my work.
Miami, Florida (PRWEB) October 03, 2013
Celia Evans is the CEO and lead executive producer of Sea Star Films Production Company, the creators of Planet Fashion TV the television show. She has made media globally, filming around the US, and internationally for a decade. The Sea Star Films crew is a culturally diverse and multi-lingual corporation and handles media from conception to completion. Celia Evans attended Florida State University and John Marshall Law School. Before opening her production company in Los Angeles in 2005. She has produced music, television, film and internet video media. She currently serves on the Film and Entertainment Advisory Board for Miami Dade County. She has produced programs in English, Italian, Spanish, Japanese and Mandarin Chinese.