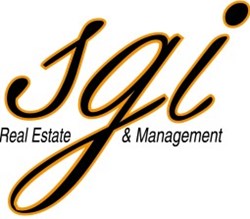 Phoenix, AZ (PRWEB) October 03, 2013
Saving Grace Investments, a local leader in the residential property management field, recently was accepted as a member of the National Association of Residential Property Managers (NARPM), joining more than 3,300 professional residential property managers from throughout the United States.
NARPM is the nations only professional organization for managers of small residential properties, from single units to 4-plexes. Members represent over $6 billion worth of residential properties nationwide.
NARPM was founded in 1988, and provides networking, education and public relations services to professionals within the residential property management arena. NARPM annual conventions are the most comprehensive means of education available to this profession.
Erik Humphrey, Designated Broker of Saving Grace Investments said: "We're very excited about our acceptance to NARPM, and the sharing of best practices with local and national leaders in the property management field. This provides additional measure to ensure we're providing top notch Phoenix property management services to our clients, and doing our part to improve the industry."
The Association administers the Certified Support Specialis (CSS), Residential Management Professional (RMP), the Master Property Manager (MPM) and the Certified Residential Management Company (CRMC) designation programs. More than 50 local chapters of NARPM are currently operating in major metropolitan areas. The Phoenix Chapter of NARPM was the first official local chapter for NARPM and Phoenix property managers.