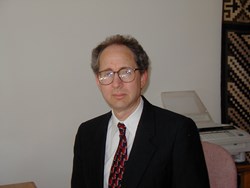 Our new system greatly speeds up the entire process, and the faster we work, the faster we put money in our clients' hands.
Novato, CA (PRWEB) October 03, 2013
Auditek Solutions, Inc. now offers businesses a quick and easy way for them to determine if they're being overcharged or not by their utility company. Businesses can simply submit their recent electricity and gas bill and within hours Auditek Solutions can tell them if they're paying too much or not.
Here's how and why it works: Auditek Solutions has been analyzing utility costs for businesses for more than 20 years. Their staff includes former judges with state public utility commissions, senior utility executives, certified energy managers, arbitrators and accountants. They have a combined experience of more than 150 years.
Auditek Solutions has developed a unique database that gives them a tremendous amount of comparative data to evaluate a company's utility costs in addition to their knowledge of the rules and regulations of the utility companies. This proprietary database is the result of working on literally thousands of businesses over the years and constant refinement.
Robert Lansburg, Auditek's President explains, "It greatly speeds up the entire process and underscores that what other bill auditing companies do is now antiquated. The benefits to our clients are that the faster we work, the faster we put money in our clients' hands."
How successful are they? Just last week, they found an electric refund of $34,978 for an apartment complex serviced by Pacific Gas & Electric (PG&E), in addition to reducing the annual costs by $17,127. In addition, they found a sewage refund of $37,888 for the same complex. Auditek Solutions finds more than 75% of businesses overpay.
They have worked with a range of businesses including property management companies, hotels, nursing homes, assisted living homes, meat packing plants, grocery stores, cold storage plants, newspapers, churches, government agencies and wineries to name a few.
According to Lansburg, "With most utility bill auditing companies you submit your information and they go into the witness protection program, never to be seen again. It's a trite cliché that time is money, and we saw a tremendous need to expedite the process."
For most businesses, unless the utility bills show an unusual increase from the previous month or months, they just get paid by accounts payable. On-site engineers are often focused on energy consumption and efficiency and while they often have a good understanding of rates, the engineers just do not have the time to monitor weekly court cases that go before public utility commissions and to constantly watch for any new changes that appear in the often hundreds of pages of utility rules and regulations. This is what Auditek Solutions does.
The process is very simple. Submit a recent bill. (The bills must be a minimum of $2,000 a month.) That's it. Their website is http://www.auditek.net and you can find more information about them on Linkedin.
You can call them at 415-354-6140, ext. 50 for more information.