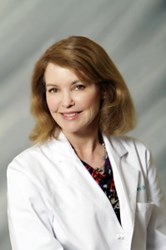 We have seen major advancements being made in the field of laser tattoo removal in the past year.
San Diego, CA (PRWEB) October 02, 2013
In an article published September 6, 2013 on The Independent, popular actor, producer, and former rapper Mark Wahlberg described his long journey with tattoo removal. The tattoo removal process has taken four and a half years and is still not completed. Renowned San Diego dermatologist Kimberly J. Butterwick, MD, says this is unusually long, as treatments are generally performed once every month or two until desired result is achieved within one to two years. New advancements in laser technology are making the process even quicker.
"We have seen major advancements being made in the field of laser tattoo removal in the past year. The PicoSure laser, for instance, is the newest FDA-approved laser tattoo removal system that is proving to be quite effective and it requires fewer treatments than many other laser systems. Its picosecond technology is 10 times faster than other technologies, essentially shattering the targeted tattoo ink, and is highly effective on even stubborn, colorful tattoos," said Dr. Butterwick.
Recent studies are also indicating that repeating laser treatments in the same day may speed up the removal process. Mark Wahlberg says he is going through laser tattoo removal procedures to set an example for his children, as well as to help his career in which he is often required to cover them up. Dr. Butterwick understands the commitment that tattoo removal takes on the part of the patient. She always advises those with tattoo regret to visit a dermatologist with specialized training in laser tattoo removal.
"Laser tattoo removal requires extensive training and it is important that patients seek treatment from an expert with the latest, most cutting-edge laser. Most tattoos require between 5 and 10 sessions, depending on the size and color, but the latest PicoSure laser used by an expert will reduce the amount of treatments required and ensure the best possible outcome," explained Dr. Butterwick, San Diego cosmetic dermatologist.
Dr. Butterwick is part of the world-renowned dermatology team of Goldman, Butterwick, Fitzpatrick, Groff & Fabi Cosmetic Laser Dermatology in San Diego. The only dermatology practice in San Diego to have the PicoSure laser tattoo removal system, they offer their patients the best treatment available in the field.
"By using the innovative PicoSure, we are able to effectively remove tattoos with a pleasing aesthetic result in fewer treatment sessions. We have experienced great success with the PicoSure and have been able to completely remove countless tattoos of all shapes, sizes, and colors," said Dr. Butterwick.
Kimberly J. Butterwick, MD, is a world-renowned skincare specialist and board certified dermatologist in San Diego. Dr. Butterwick has made a name for herself as an "expert injector" and is a current member of advisory boards for Allergan and Medicis, the makers of top dermal fillers Juvederm and Restylane as well as Botox Cosmetic. Aside from her unique and specialized knowledge of injectables, Dr. Butterwick is considered a leading authority on laser treatments and minimally invasive body contouring and liposculpture procedures.
For more information, call Cosmetic Laser Dermatology at (858) 657-1002.