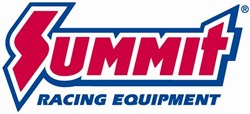 Tallamdge, OH (PRWEB) October 03, 2013
A tuner, data logger, and more for late model GM, Ford, and Chrysler vehicles, gasoline and diesel. The Trinity can also download your own custom tuneup and can be used as a high-speed data acquisition device and vehicle monitor that you control via the full color touch screen.
GASOLINE VEHICLE TUNING FEATURES
The Trinity comes preloaded with tunes based on fuel octane rating. Tunes for 91/93 octane fuel can add 15 to 40 rear-wheel horsepower depending on the vehicle. An 87 octane fuel tune is also included for many vehicles supported by the Trinity, as well as an 87 octane Mileage Booster tune for late model GM and Chrysler vehicles. Some applications can take advantage of specialty tunes for cold-air kits, MAF sensor upgrades, and pulley-upgrades for factory-supercharged vehicles. The Trinity can also be loaded with up to five custom tunes to support just about any modification imaginable. The Trinity can adjust the following parameters on most supported vehicles:

Spark advance/retard
Fuel tables/WOT fuel
Cooling fan activation by temperature
Idle RPM
Mass Air Table (Ford vehicles only)
Rev and speed limiters
Transmission shift points by RPM/MPH
Transmission shift pressure
DIESEL VEHICLE TUNING FEATURES
The Trinity is preloaded with at least three tuning levels to optimize your truck's performance. DiabloSport highly recommends the use of an aftermarket cold-air intake and an upgraded exhaust with four inch or larger tubing.

Towing: Will improve power by 40-60 horsepower and an average of 100 lbs.-ft. of torque depending on application. This setting is designed to improve drivability and fuel economy when cruising at highway speeds, and is helpful when pulling a load up a steep grade
Economy: Adds between 60-100 horsepower and 180-200 lbs.-ft. of torque while improving highway fuel economy by 2-3 miles per gallon. This setting is not designed for heavy towing
• Extreme: designed for racing only, this tune adds anywhere from 100-185 horsepower and over 220 lbs.-ft. of torque
OTHER FEATURES

Virtual Gauge Monitor/Data Logging: The Trinity interprets streaming data received from the OBD-II diagnostic port on your vehicle and converts it into a graphic gauge display. The display can be customized by the user with numerous gauge styles and page backgrounds.
• Programmable LED Shift Light/Warning Light: The Trinity's LED warning lights can be configured to act as a visual gauge alarm for any individual piece of data, or even as a programmable shift light

Analog Input: The Trinity has inputs to log and display information from two auxiliary sensors such as wideband O2, EGT, and boost pressure
Diagnostic Code Reader: Trinity can read and clear computer codes and pull engine-related trouble codes.
• Automatic Online Updates: Update the Trinity with the latest features from Diablosport's web site
APPLICATIONS

1999-2013 Chevy Camaro, Corvette, and Impala
1999-2013 GM trucks and SUVs
1999-2013 Ford Mustang, Crown Victoria, F-Series trucks/SUVs, and Ranger
• 1999-2009 Pontiac Firebird, Grand Prix, GTO, and G8

2003-2012 Dodge Neon, Magnum, Charger, and Challenger
2005-12 Chrysler PT Cruiser and 300
2005-13 Jeep Wrangler, Commander, Grand Cherokee
Summit Racing Equipment
http://www.SummitRacing.com
1-800-230-3030