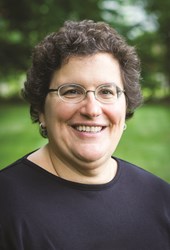 Providing world-class support to our distributors and customers is paramount.
Inwood, NY (PRWEB) October 03, 2013
After a lengthy search and interview process, Laundrylux recently hired Joanne T. Roth for the position of CFO. "Joanne's vast private sector financial experience and outstanding leadership skills make her a brilliant addition to our executive team," said John Sabino, Laundrylux COO.
Roth comes to Laundrylux as a CPA with a financial background spanning three decades, including work in financial management, budgeting, human resources, and risk management. In addition to her overarching financial responsibilities, she will focus on improving financial controls and enhancing customer-facing services.
"I am thrilled to join the Laundrylux team," shares Ms. Roth. "My focus right now is on enhancing our systems and platform to support and grow the business and better serve our customers. Providing world-class support to our distributors and customers is paramount."
Before joining Laundrylux, Roth most recently served as vice president of finance/controller at Darien, CT-based Parfums de Coeur Ltd., a $100 million consumer fragrance product manufacturer. She also served as regional assistant controller for office product giant, Corporate Express. Through Roth's career she consistently improved internal metrics, performance, and profitability through process improvement system enhancements and strong financial management.
Roth earned her bachelor's degree in accounting and finance in 1984 from Manhattan College in Riverdale, NY, graduating magna cum laude. She became a CPA in 1986.
About Laundrylux®
Laundrylux distributes Electrolux® professional and Wascomat® commercial laundry products in North America through its extensive distributor network. The company offers state-of-the-art commercial laundry and wetcleaning equipment for the Vended and OPL markets, as well as financing and marketing support. Electrolux and Wascomat products are world-renowned for exceptional quality, durability, and water and energy efficiency. To learn more, visit http://www.laundrylux.com