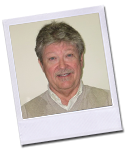 Noblesville, IN (PRWEB) October 03, 2013
Dan Brown, Director of the Willowbrook Outpatient Services of Aspire Indiana, was recently awarded the Indiana Addictions Issues Coalition 2013 Recovery Advocate of the Year. This annual award recognizes outstanding individuals who are committed and dedicated to the promotion of recovery.
Brown stood out among other nominees because throughout his career, he has championed initiatives that help consumers in their journey to recovery from the disease of alcohol and drug addiction. Recently, Brown has worked to open up addictions treatment to adolescents and dually-disordered adults (serious mental illness and substance) via the use of telehealth technology.
Brown has been involved in recovery since the mid-1970s. He has served in various capacities in the field of addictions, from therapist to Director of Outpatient Services at Aspire. During his career, Brown has been a strong voice for recovery, especially for those who also have a mental illness, and for adolescents. Most recently, he has become a strong advocate for an alternate way to deliver services, namely telehealth technology.
Brown received his award on September 7, 2013 from the Indiana Addictions Issues Coalition during a picnic celebrating National Recovery Month.
Aspire Indiana is a private, nonprofit organization that provides therapy, recovery, housing, and employment services to people living with behavioral and mental health disorders, addictions and substance abuse. Aspire offers services to families and individuals of all ages at eleven locations conveniently located throughout Central Indiana, including Madison, Hamilton, and Boone, Counties and Washington and Pike Townships in Marion County.
For more information on Aspire Indiana, visit http://www.AspireIndiana.org; http://www.facebook.com/AspireIndiana.