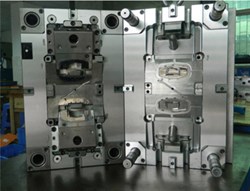 (PRWEB) October 04, 2013
Wuxi Glory Plastics, the leading plastic molding manufacturer in China, has recently shown its new blow molding services on its website. These services come with great discounts, up to 30%. Moreover, custom service is available here.
The CEO of the company explains that there are three kinds of blow molding in the current market: extrusion blow molding, injection blow molding, and stretch blow molding. Extrusion blow molding is often used to make items of weight greater than 12 oz. such as containers for food, laundry, or waste. Injection blow molding is used to achieve very accurate wall thickness, and high-quality neck finish.
The company provides a wide range of blow molding services (machinery, tooling and auxiliary equipment, polymer properties, processing and more). The business also specializes in designing and manufacturing all kinds of injection molds, plastic molds and plastic injection mold for many years. As a responsibe company, the company considers that it is its responsibility to look after every customer within its ability.
The promotion is specially launched to appeal to new clients and make its products available to more customers worldwide. From automotive, medical, hygiene, filtration, and disposable products to agriculture, apparel and building and construction applications, Wuxi Glory Plastics is ready to help manufacturers, OEMs and converters develop their next product innovations.
Wuxi Glory Plastics was established in the year 1995. It stands out among many suppliers for its in-house stringent quality control, prompt shipments and robust after sales services. As an industry leader in the China plastic industry, the company is known for its high end services and competitive rates. For more information visit their site address at http://www.plastics-molding.com/Blow_Molding.htm.