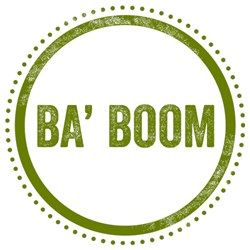 "My intention with Ba'Boom Gatherings is to trigger change-so each of us can open up to possibilities and set new paths."
Boston, MA (PRWEB) October 03, 2013
Peggy Kim Meill, former president of Two Ten Footwear Foundation, today announced the launch of her new company, Ba'Boom. The company will serve baby boomers, starting with women, to convene in small settings to engage in conversations about life, personal growth and aging. Ba'Boom's launch event, Gathering of Gals with Grace + Wisdom+ Wit, will bring together 200 women at the Revere Hotel in Boston on January 17, 2014.
Having spent her career as an advocate for emerging causes and the head of development for national organizations including the Boys & Girls Clubs of America, UC San Diego Health Sciences and Dublin City University, Meill explains, "my intention with Ba'Boom Gatherings is to trigger change - so each of us can open up to more possibilities and begin to set paths that may be different than in past. This brings in reviewing our passions, fears, beliefs, and finding ways to emerge anew."
According to Nielsen's Boomers—The Most Valuable Generation report, there are 80 million baby boomers in the United States, making up 44% of the adult population. The swelling wave of boomers (the majority being women) has yet to crest, with many of them expected to live 10-25 years longer then their parents notes an article in The Money Update.
"As a woman baby boomer, I often found myself having conversations with other women about what's next in life as we continue to grow as we age," said Meill, founder and curator of Ba'Boom. "These conversations were the impetus for Ba'Boom Gatherings. I wanted to provide a platform to bring women together to engage in topics that pique curiosity."
Featuring an international host of speakers chosen by Meill, Gathering of Gals with Grace+Wisdom+Wit will feature over a dozen thought leaders and facilitators to explore a range of topics from creative arts to the mind and body. Keynote speakers include Yeardley Smith, a California resident who has been the voice of the spunky Lisa Simpson of The Simpsons for the past twenty-five years. Smith is also a novelist and entrepreneur. Dr. Dina Glouberman, who hails from London, is the visionary co-founder of Skyros Holistics Holidays, a writer, international trainer and psychotherapist. Judy Norsigian, Executive Director and Co-founder of Our Bodies Ourselves, a global nonprofit, public interest organization based in Cambridge, Mass, joins the group to share her experience as being one of the first women to write about how women viewed and understood their bodies decades ago with her groundbreaking book--Our Bodies Ourselves.
For a full list of speakers and details of the launch, visit Baboomgatherings.com.
About Ba'Boom
Ba' Boom brings together baby boomers in small settings to engage in topics that pique curiosity about themselves, their communities, and the world. Ba' Boom is a venue to help individuals see the possibilities to ignite growth as they age.