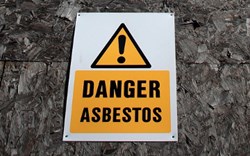 It's been hard coming to terms with my diagnosis. I'm always out of breath, I'm not active and I rely on my children's support for most of my day-to-day tasks.
Bolton, UK (PRWEB UK) 9 October 2013
As reported by the Liverpool Echo, the man, now aged 75, started his career in 1953 as an apprentice pipe fitter. Consequently, he was employed by a pipe service company, until the 1980s. During his employment, he spent many years working within environments contaminated by asbestos dust. (1)
According to the Liverpool Echo, the victim was exposed to the hazardous material when he worked in boiler and engine rooms, along with other workers, who mixed and applied asbestos lagging. At the pipe service company, he was employed as a pipe fitter and welder, a task which unfortunately included handling sheets of asbestos on a daily basis. The father-of-three began to display symptoms of poor health only last year, and he was diagnosed with mesothelioma last October. (1)
Questioned about the harmful experience, the former worker said:
"It's been hard coming to terms with my diagnosis. I'm always out of breath, I'm not active and I rely on my children's support for most of my day-to-day tasks.
"All those years ago health and safety measures were not in place to protect workers like me from asbestos. It's gutting that I was not warned of the serious health risk of what I was working with." (1)
Commenting on the news, Tom Fairclough, Executive at Asons Solicitors, said:
"According to the Liverpool Echo's article, it is alleged, that both employers neither provided adequate protection, nor warned about the dangers of asbestos exposure. I strongly feel that no person should suffer because of the effects of their profession, and the families should be fully compensated as a result.
Those who have been experiencing the same working conditions, or have been suffering from lung cancer after years spent in an asbestos-contaminated working environment, should not hesitate to make asbestos claims."
Asons has a dedicated team of industrial disease specialists, dealing with cases of asbestos related diseases, giving people legal advice, particularly in the area of mesothelioma claims. Exposure to asbestos can be deadly, and Asons urge anyone who feels they may have been exposed to asbestos fibres to consult their GP immediately for a consultation, and contact an industrial disease specialist for legal representation.
Asons Solicitors suggest, that if someone would like to learn more about the mesothelioma compensation process, or if they would like to better understand the condition, that information is available at http://www.asons.co.uk, or via an expert helpline on 01204 521 133
(1) Liverpool Echo, 26/09/2013 - Asbestos worker wins £127k compensation from former employees liverpoolecho.co.uk/news/liverpool-news/liverpool-asbestos-worker-wins-127k-6101242

About Asons Solicitors:
Asons Solicitors is a Bolton-based law practice that specialises in personal injury and industrial disease claims. Founded by brothers Imran Akram and Kamran Akram, Asons Solicitors has developed to become a young and dynamic law firm that delivers practical solutions to clients in times of difficulty. Their continued focus on their staff has seen them awarded with the Investors in People "Gold Award"; which is reflected in the professional and personable approach they take in working with clients. They strive to grow and to develop, and their supportiveness and attention to detail ensures that their clients use them time and again.
For further information contact:
Email: info(at)asons(dot)co(dot)uk
Website: http://www.asons.co.uk