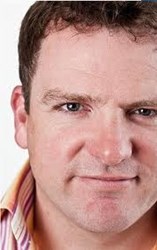 We have taken feedback from a broad range of consumers and Brands and built this into the forthcoming version 2.
Bristol, UK (PRWEB UK) 3 October 2013
With thousands of Singapore consumers already enjoying radicalRealms following its launch in July, 3radical has revealed the next major release of radicalRealms.
Due in time for Christmas offers, radicalRealms version 2 builds on the original concept of being the most rewarding mobile gaming experience available – connecting consumers and brands in a way that brings real benefits to both.
radicalRealms has already attracted a large and growing consumer base who receive great offers in the game from 16 major brands including EpiCentre, Forever 21 and Billabong. Taking up the exclusive offers, many of which do not require a purchase to be made, gives consumers level ups in the radicalRealms games and more chances to win the regular prizes on offer.
radicalRealms version 2 includes :

More rapid access and easier navigation of the growing number of retailer offers and incentives, available exclusively to radicalRealms players
New long play games with more levels and power-ups, to compliment the existing short play event based games
New puzzle games to broaden the audience for radicalRealms
The ability to easily incorporate the growing pipeline of new game releases without updating the app
Three new long play games will be released as part of radicalRealms version 2, as well as a word puzzle game. Some of these games have been sourced under 3radical's recently launched Independent Developer Programme, which enables developers to integrate their games into radicalRealms for distribution.
There is a healthy pipeline of future games for regular release under this programme and from 3radical in-house game development – ensuring that there is always a fresh challenge for consumers.
"We have been delighted with the success of radicalRealms in our initial market of Singapore," said Mike Talbot, Chief Visionary of 3radical. "Building on this success, we have taken feedback from a broad range of consumers and Brands and built this into the forthcoming version 2 – which significantly extends the reach and appeal of this exciting app."
radicalRealms version 2 is currently entering testing and will be released in time for Christmas offers.
For more information and screen shots, please visit http://www.3radical.com/v2.