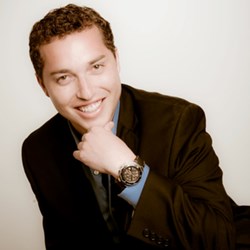 "A Stem Cell Treatment for a better quality of life."
Tampa, FL (PRWEB) October 04, 2013
Dr. Ernesto Gutierrez explains that the Age Management/Anti-Aging department came about in response to a demand from patients with typical age-related problems, including age spots; degenerative diseases; general aches, pains and fatigue; insomnia; loss of energy, hair, memory and skin texture; mood swings; poor concentration; reduced sex drive, and, of course, wrinkles. With this demand and the fact that he has major education and experience in Age Management/Anti-Aging, it was a natural extension of World Stem Cells Clinic's medical menu.
Dr. Gutierrez says he prefers to call it "Age Management" over "Anti-Aging." An Age Management program is created by the medical staff (clinical physicians, dermatologists, and anti-aging specialists) at World Stem Cells Clinic by examining the patient and reviewing all available medical records and other diagnostic information to assess the best Age Management stem cell treatment to maximize the patient's results. Then, the medical staff meets and confers with the research scientists for a pre-treatment planning meeting. The Age Management stem cell treatment planning conference takes advantage of decades of the staff's clinical experience, analyzes the patient's current condition and available social support system, and performs a full review of the medical history of the patient, as well as an inclusion and consideration of any recently published research literature on Age Management/Anti-Aging stem cell treatments. In other words, it's all about the patient through providing a detailed, systematic and entirely unique long-term stem cell treatment Age Management program.
Gutierrez says the Age Management/Anti-Aging Stem Cell Treatment at The World Stem Cells Clinic takes five days to complete as it is comprehensive and designed to maximize the patient's safety. The patient's treatment is based on the protocol designed for that individual using a combination of or all of the following: bone marrow or adipose extraction; cell stimulation; cell culturing; peripheral blood cells extraction; cell implants by IV; growth factor injections or by special equipment designed to allow cell surface introduction; lasers; vibration; wrinkle line filling; adjunctive service such as vitamins, minerals, physical therapy and other rejuvenation processes. The treatment is designed to and for the patient.
World Stem Cells, LLC provides all United States patient management services.