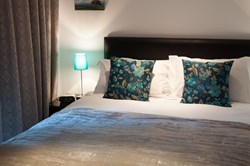 "We always talk to our customers to find out exactly what they want and need. These location guides are designed to help visitors make an informed decision about finding the right accommodation for them."
London, United Kingdom (PRWEB UK) 3 October 2013
With 25 years of experience, Clarendon has been working with business travellers and visitors looking for cost-effective and flexible accommodation in the heart of London. As technology has transformed how people book and find out about places to stay, some accommodation providers have struggled to keep up.
Clarendon instead has decided to make it as easy as possible for those browsing a great place to stay that is both close to the office but also offers an opportunity to sample the attractions and diversions London has to offer. Its location guides include a description of the property as well as a guide to getting around.
The new brochures are downloadable via the Clarendon website next to each accommodation description. Each brochure is a location guide offering a 360 degree guide to the neighbourhood. It opens with a detailed description of the property, including its bedroom and facilities. Over the page is information about transport in the area, the nearest tube station, motorway and airport. Each guide contains a tube map and map of the local area. In terms of lifestyle, the history and description of the local attractions including dining, restaurants, bars and shopping. Finally a page of useful numbers helps to provide the visitor with a quick guide of who to call if they need help, from a taxi service to a Clarendon contact or medical assistance.
With property across London, in the heart of the West End to The City, picturesque Kew and Richmond and further out to Staines, Clarendon has a wide range of serviced apartments for visitors to choose from. The location guides, however, are designed to help people to hone in and make the right choice based on what they need, says Peter Morgan, Head of Marketing from Clarendon.
"We always talk to our customers to find out exactly what they want and need. These location guides are designed to help visitors make an informed decision about finding the right accommodation for them. Every visitor has different needs and requirements from a short term or extended stay accommodation and we know that one size doesn't fit all."
Take a visit to the Clarendon website to find out more about the London neighbourhood you are looking to stay in. The brochure for Clarendon serviced apartments Holborn has just been added.