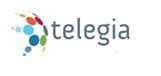 Frederick, MD (PRWEB) October 04, 2013
Telegia Communications, Inc., a Mid-Atlantic regional provider of managed connectivity and cloud communications services, recently completed the move of their corporate offices to the 270 Technology Park in Frederick, MD. In conjunction with this move Telegia has also made certain network upgrades, adding additional fiber optic connectivity between their data centers in Hagerstown, MD and Ashburn, VA and redundant fiber optic connections into their fixed wireless network in both Frederick and Washington Counties with plans to expand into neighboring counties and cities in the coming year.
"This move and the upgrades mark the first step in Telegia's commitment to expansion of its Mid-Atlantic hybrid fiber optic/fixed wireless network footprint, enabling "on net" delivery of its broad suite of IP enabled communication, collaboration and productivity services to a growing base of customers and specific verticals in the region," stated Telegia's CEO T. Wesley Poss.
Telegia's new 9,200 sq. ft. corporate offices, located at 5310 Spectrum Drive in Frederick's 270 Technology Park, will be a showplace for cloud services offering a videoconferencing and meeting facility for both customers and the community-at-large. Telegia worked closely with Frederick County on site selection as they planned their move. "The Business Development and Retention staff were excited to work with Telegia in the site selection process. We're pleased that Telegia selected Frederick County for their headquarters. Frederick has a growing technology industry cluster. We welcome Telegia as our newest technology company and we look forward to helping them succeed," stated Helen Propheter, Manager of the Frederick County Business Development & Retention office.
In addition, Telegia announced the addition of two new executives to join their team with extensive experience in telecommunications: Roan Saunders, Chief Financial Offer and John Rhodes, Director of Sales. Mr. Saunders joins Telegia from Dynis LLC, where he remains an owner and was head of finance since in 1998. There Saunders was part of a team that grew the company to over 600 employees over 15 years to become one of the leading certified MBE telecommunication and data center service companies on the East Coast. Saunders has a BS in Business Management from Embry Riddle and an MBA from Frostburg State. He resides in Keymar, MD. Mr. Rhodes joins from Level 3 Communications, where he was a Sr. Acct Director in Government Markets. There, Rhodes managed account relationships with 2 of the world's largest government systems integrators. Previously, Mr. Rhodes was with Airband Communications, who offered Fixed Wireless connectivity in the greater Baltimore marketplace. Rhodes attended George Mason University and resides in Keedysville, MD.
More information about Telegia can be found at http://www.telegia.com or by calling 240-529-2000.
Telegia's singular vision is to provide comprehensive secure managed connectivity, telephony & telepresence solutions on a cloud hosted service platform to small and mid-sized businesses. Telegia delivers products to our customers via our hybrid fixed wireless and fiber optic network and regional data centers, providing access to our secure hosted service platform. Our industry solutions accelerate the businesses of our customers, which enable communication, collaboration and productivity by turning traditional technology challenges into competitive advantages.