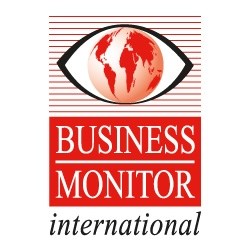 Business Monitor expects continued feeble oil production from 2013 and for the following two years.
(PRWEB UK) 3 October 2013
Business Monitor has just released its latest findings on Nigeria's volatile oil and gas sector in its newly-published Nigeria Oil and Gas Report.
The report notes that Nigeria's hydrocarbon sector continues to struggle amid a worsening political and business environment. Most recently, Chevron's decision to move out of the OKLNG project signals that even the large upside potential of the Nigerian gas market is not sufficient to offset the degradation in investor sentiment. The weak output flows in 2012 were the consequence of flooding, repeated oil thefts and regulatory uncertainty. Business Monitor expects continued feeble production from 2013 and for the following two years. They note that output should ramp up more significantly as many large fields come online after 2014, more than offsetting current depletion. Adoption of the Petroleum Industry Bill, which they expect around Q413-Q114, would, Business Monitor believe, be a strong signal for investors that Nigeria's hydrocarbons sector is ready to move forward.
The main trends and developments Business Monitor highlight for Nigeria's oil & gas sector are as follows:
■ China agreed on a US$1.1bn loan deal with Nigeria bearing a very advantageous interest rate. In
exchange, the West African country will allow the lender to get a privileged access to natural resources
including oil. Business Monitor expect that, as such, further deals could be an occasion for Nigeria to revive its oil and gas sector by boosting export potential for producers.
■ Chevron decided to withdraw from the OKLNG project following the path Shell adopted last year. This brings another blow to Nigeria's gas market limiting further upside potential for liquefied natural gas (LNG) exports. The report notes, however, that the soon-to-open Escravos GTL plant could help monetise part of the gas currently flared.
■ Disturbances and outages due to oil thieves are continuing throughout 2013, with Shell having declared force majeure on Bonny Light exports several times since the beginning of the year. Business Monitor therefore forecast that 2013 production will be slightly lower than 2012 estimates, reaching 2.50mn barrels per day (b/d).
■ Business Monitor expects oil production to increase from an estimated 2.5mn b/d in 2012 to 2.70mn b/d by 2020, as ambitious projects such as Usan (180,000b/d) peak and Egina (150,000-200,000b/d) come on stream in the coming years.
■ Consumption of crude is forecast to rise at a compound annual rate of 7% year-on-year between 2012 and
2022, boosted by anticipated strong GDP growth. Business Monitor forecast consumption rising from an estimated
252,000b/d in 2012 to 495,000b/d by 2022.
■ Business Monitor forecasts gas production increasing from an estimated 36.4bn cubic metres (bcm) in 2012 to
56.2bcm by 2022, as the authorities and companies reduce the practice of flaring and start monetising associated gas resources.
■ Booming demand from the government's ambitious power sector plans and large export engagements will thus bolster production growth. The report sees Nigerian gas consumption rising from an estimated 5.8bcm in 2012 to 15.0bcm by 2022.
■ Nigeria National Petroleum Cooperation (NNPC) is aiming to more than double its annual production of LNG, from 22mn tonnes per annum (tpa), or 30.36bcm, to over 52mn tpa (71.76bcm). This was announced on September 19 2012, at a forum of LNG producers and consumers held in Japan. Group Nigeria managing director of NNPC, Andrew Yakubu, gave no deadline as to when this target would be met, but he did clarify that new LNG projects in Nigeria will help the company meet this goal.
■ In October 2012 Nigeria's Petroleum Minister, Diezani Allison-Madueke, announced that the government is planning to direct more than US$1.6bn towards the repair of three of its refineries. The maintenance work started in late 2012 and is due for completion in October 2014. The three refineries are located in Port Harcourt, Warri and Kaduna. The Port Harcourt refinery is currently halted indefinitely, as oil thieves damaged the feeding pipeline in early 2013.
Business Monitor is a leading, independent provider of proprietary data, analysis, ratings, rankings and forecasts covering 195 countries and 24 industry sectors. It offers a comprehensive range of products and services designed to help senior executives, analysts and researchers assess and better manage operating risks, and exploit business opportunities.
Keep up to date with Business Monitor's latest Oil & Gas insights.