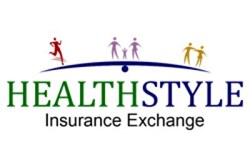 Wrentham, MA (PRWEB) October 03, 2013
HR Technology Advisors (HRT), a leading HR and benefits technology consulting firm, announces the launch of the HealthStyle Insurance Exchange. This solution combines state of the art technology with insurance options from national and regional insurance providers giving employers and their employees more options. The HRT solution also has fully integrated online chat, video chat, and call center technology capabilities through the Benefits Brokerage Agency System built on the Microsoft CRM platform so that licensed local benefits brokers can provide real-time support for employees as they navigate through the various insurance options.
The HealthStyle Insurance Exchange is different in that it was designed to be the least disruptive to employers and employees. "The health insurance market is somewhat in disarray right now," says Joe Markland, HRT President. "We wanted to keep things simple for both the employer and the employee. We do this by leveraging the local health insurance companies that people are used to (employees can really keep their health care) with technology that can integrate HR and payroll, and licensed benefits professionals to support the process. The insurance and service components can be used in conjunction with an employer's existing HR technology if desired."
With public exchanges going live on October 1, 2013, the federal government is providing "Navigators," many of them not licensed insurance agents. The HealthStyle Private Exchange was designed to integrate locally licensed benefits professionals as "Navigators" anticipating that many employers will want to provide some live support for their employees. With public and private exchanges becoming more popular and providing more health insurance options, the availability of a professional advisor should make the transition smoother for employees.
HRT is rolling out the HealthStyle Insurance Exchange through its more than 100 benefits broker partners throughout the United States. Availability on a state by state basis is evolving as insurance companies roll out exchange-ready insurance products.
About HR Technology Advisors, LLC
HR Technology Advisors is the premier national, independent benefits and HR technology consulting firm focused entirely on serving the needs of employee benefit firms and their clients. HRT deploys technology solutions for employers that streamline human resources and benefits delivery processes and technology to improve the internal efficiencies of benefits brokerage firms.
Contact
Christopher Quinn
508-530-5041
cquinn(at)hrtadvisors(dot)com