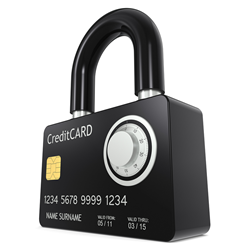 Download the industry leading PCI Policy Packets today from pcipolicyportal.com.
San Jose, CA (PRWEB) October 03, 2013
pcipolicyportal.com offers industry leading PCI Policy Packets available for immediate download for helping North American and European Union businesses become compliant with the ever-growing PCI DSS standards. Developed by industry leading payments professionals with years of cyber security, regulatory compliance and credit card experience, the PCI Policy Packets are a must have for complying with the Payment Card Industry Data Security Standards (PCI DSS). Don't spend hundreds of precious man-hours authoring information security policies and procedures, trust the experts who've been helping merchants and service providers since 2009 with high-quality, professionally developed security documentation. When purchasing and downloading from pcipolicyportal.com, businesses will receive the following material:

Section I: In-depth, step-by-step process for achieving PCI compliance that's been exclusively authored by payments experts with a focus specifically on merchants and service providers seeking clear and concise directions for PCI DSS certification.
Section II: Comprehensive set of high-quality Policies and procedures developed specifically for PCI compliance as required by the PCI DSS standards themselves.
Section III: In-depth PCI DSS information security manual as mandated by the PCI DSS standards for PCI compliance.
Section IV: Certificate of compliance to be self-awarded upon meeting all requirements for PCI compliance.
Section V: PCI security awareness training material for training all employees on important security issues, threats, concerns, and best practices.
The Payment Card Industry Data Security Standards (PCI DSS) are here to stay, all the more reason to find a leading provider of high-quality PCI Policy documentation for helping ensure compliance is obtained in a cost-effective, efficient, yet comprehensive manner. If you store, process, and/or transmit cardholder data, then becoming PCI DSS compliant is a strict mandate. Call 424-274-1952 to learn more.