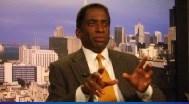 When the local government isn't perceived as the enemy, then you're able to actually sit down and work out relationships.
Alpharetta, GA (PRWEB) October 03, 2013
Collaboration between local governments and private broadband providers can be a way forward to faster, better service in many communities, according to broadband business strategist Craig Settles. In a wide-ranging discussion with Rick Yuzzi, Vice-President of ZCorum, Mr. Settles delved into the potential benefits of such partnerships as well as the major obstacles and challenges that are likely to get in the way. Their conversation is part of ZCorum's "Ask a Broadband Expert" series of interviews with industry thought leaders published on The Business of Broadband Blog.
Many small and regional telcos have growing concerns about lost subsidies due to the uncertainty regarding FCC reform of the Universal Service Fund, Settles observed. "The reason they were getting the money in the first place was because there wasn't a great business case for the populations they were serving." According to Settles, if those funds are reduced or the FCC makes it harder to qualify for the funds, the smaller telcos will be more reluctant to invest in growing or maintaining their network. But the FCC is keeping the industry in limbo, raising fears and increasing the risk of doing business. "If you're waiting and waiting," Settles says, "a lot of bad things can happen."
One way out of this waiting game, Settles believes, is for these small telcos to reach out to local governments to form public/private partnerships. But in many cases, the biggest obstacle is the attitude of the parties involved. "This is a big issue I have," Settles declared. "Providers are renowned for their independence. They can often view the government as this evil thing that, if they take a subsidy of some sort, it's like making a deal with the devil."
Settles believes the situation could be so much better for both parties; all it takes is a little attitude adjustment. "When the local government isn't perceived as the enemy," he said, "then you're able to actually sit down and work out relationships."
In the interview, Settles describes the different types of public/private partnerships that are being formed, and the pros and cons of each type. "What's right for any one community," he said, "depends on its specific needs and resources. Conversely, local governments can't view a small rural telco or telephone co-op as Google Lite and expect or demand them to build a free network. Everyone has to put skin in the game."
The entire conversation with Craig Settles is available for download in audio and pdf form here.
About ZCorum
ZCorum provides broadband Internet and communication solutions to telcos, cable companies, utilities, and municipalities, assisting in all facets of broadband implementation, integration, engineering and consulting, network monitoring, bandwidth management and diagnostics. ZCorum is headquartered in Alpharetta, GA. For more information, please visit http://www.ZCorum.com.
About Craig Settles
Broadband business strategist, author and internationally renowned speaker, Craig Settles helps organizations use broadband technologies to improve government and stakeholders' operating efficiency, as well as local economic development. For more information visit his website.