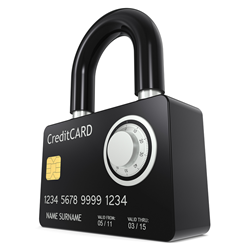 Download PCI compliance security policy templates today.
San Francisco, CA (PRWEB) October 04, 2013
PCI compliance security policy templates are available for immediate download from the PCI DSS experts at pcipolicyportal.com. In-depth, professionally researched and authored by payments experts, the documentation is essential for becoming compliant with the Payment Card Industry Data Security Standards provisions. PCI compliance is everywhere these days, from Cape Town, South Africa to Charleston, South Carolina, and it's only going to get bigger as more businesses are being required to comply with the actual PCI DSS standards.
What's needed is comprehensive, high-quality PCI compliance security policy templates offered for immediate download, such as those from pcipolicyportal.com. Take a look at what's included when ordering today from the company that's helped thousands of businesses since 2009:

Section I: Easy-to-understand, step-by-step process for achieving PCI compliance that's been exclusively authored by payments experts with a focus specifically on merchants and service providers seeking clear and concise directions for PCI DSS certification.
Section II: Detailed set of high-quality Policies and procedures developed specifically for PCI compliance as required by the PCI DSS standards themselves.
Section III: Comprehensive PCI DSS information security manual as mandated by the PCI DSS standards for PCI compliance.
Section IV: Certificate of compliance to be self-awarded upon meeting all requirements for PCI compliance.
Section V: PCI security awareness training material for training all employees on important security issues, threats, concerns, and best practices.
Saving time and money has never been easier when it comes to PCI compliance, thanks to the industry leading PCI compliance security policy templates available right now for business all around the globe that store, process, and/or transmit cardholder data. Get compliant today. Call 424-274-1952 to learn more.