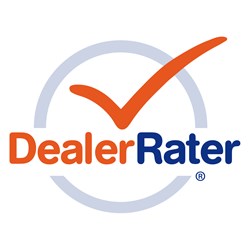 In a market where the consumer is actively eliminating dealerships from their consideration set as the primary function of their online research, what could be more important than avoiding elimination
Waltham, MA (PRWEB) October 03, 2013
DealerRater, the world's premier car dealer review web site, today announced that Ryan Leslie, DealerRater's Director of Dealer Reputation Strategy, will partner with Automotive Sales Marketing Consultant and founder of DealerRefresh, Jeff Kershner, to present a session titled, "Winning the Battle for Higher Show Rates," at the upcoming Driving Sales Executive Summit, October 13th-15th in Las Vegas, NV.
In this workshop Kershner and Leslie will help dealers wrestle the complexities of the show rate. From lead inception to final purchase, they will offer key insights and best practices to surpass the competition.
Jeff Kershner is the founder of DealerRefresh. Whether it's managing the desk, perfecting internet sales process or studying online marketing trends, Kershner loves the car business and the challenges it brings. He is passionate about helping dealers understand how to leverage the Internet to sell cars and improve customer service. As DealerRater's Director of Reputation Strategy, Ryan Leslie is a proponent of "real" reputation management for dealerships. An active participant in industry education, he's always excited to share best practices compiled from 10 years of helping the best dealers differentiate themselves and their employees from the rest in an industry that is often maligned.
"It's no secret that dealership visits pre-purchase have been in a steady decline in recent years. Online research and showroom visits seem to have an inversely proportionate relationship. The Internet has ushered in two very interesting and complex issues that dealership management must be cognizant of as they plan their Reputation and Social Strategy," said Ryan Leslie Director of Dealer Reputation Strategy at DealerRater. "This isn't just valuable to a dealership, it is mission critical. In a market where the consumer is actively eliminating dealerships from their consideration set as the primary function of their online research, what could be more important than avoiding elimination? This session will give dealers actionable items they can implement immediately to help them avoid elimination and win more business."
With its unparalleled volume of dealer reviews approaching 1.2 million, 26 percent of all franchised dealers in the U.S. have embraced DealerRater and its award-winning Certified Dealer Program as a critical component of their online reputation management efforts.
For more information, visit http://www.DealerRater.com or call 800-266-9455.
DealerRater was founded in 2002 as the first car dealer review website worldwide. DealerRater is the world's #1 online resource for anyone seeking trusted third-party information on automobile dealerships. DealerRater features nearly 41,000 U.S. and Canadian car dealers, more than 1,000,000 consumer reviews and over 1 million cars for sale. DealerRater attracts more than 9.5 million consumers every year who visit the site to search for car dealerships, read reviews, write their own descriptive reviews, and find car deals – all for free.
In addition, DealerRater offers qualified car dealers a Certified Dealer Program as a reputation management tool to help them grow their online presence and achieve higher SEO rankings across the Web. Today, nearly 4,700 dealers are members of the award-winning DealerRater® Certified Dealer Program. DealerRater is proud to have earned the #137 position on the 2012 Inc. 500 list, an exclusive ranking of the fastest-growing private companies in the United States. DealerRater was also recently awarded a Technology Leadership Award from Dealer Marketing Magazine and a "Top Rated" Reputation Management award in the fourth annual DrivingSales Dealer Satisfaction Awards. For more information, visit http://www.DealerRater.com or call 800-266-9455.