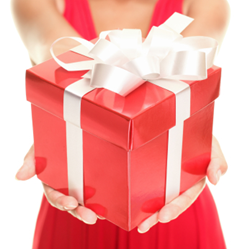 Atlanta, GA (PRWEB) October 03, 2013
Peachtree Petals, a recognized leading Atlanta florist, specializing in premium floral arrangements and wedding floral decor services, announces the Peachtree Petals Gift Shop. The new shop was created in order to expand its' current client base, increase gift shop visits and sales growth. Peachtree Petals strives to be the best choice in high-quality and custom-designed floral arrangements nationwide.
The Peachtree Petals Gift Shop is open for customers to come and view all that the Atlanta florist has to offer. The gift shop includes floral arrangements, luxury gift baskets, chocolates, candles, plush toys, balloons, and more! With a strategic location near downtown Atlanta, customers are able to visit the shop with ease. Customers that have also placed orders online and that are scheduled to pick up their floral bouquet, will have the option to make any additions to their order. The operating hours of the gift shop is Monday through Friday from 8:00am to 7:00pm and Saturdays from 8:00am to 1:00pm.
With Peachtree Petals Gift Shop, customers are able to request walk-in orders. A floral designer is readily available to discuss any floral needs. They have a great selection of arrangements available, but customers can also have a creative floral arrangement never seen before. Whether it is one floral arrangement for a birthday celebration, or multiple wedding centerpieces , Peachtree Petals is able to create the most stunning flowers for its' clients.
Customers that visit the Peachtree Petals Gift Shop also can enjoy daily deals and pick-up only specials. The daily deals are floral arrangements made from the freshest, beautiful flowers in season, which customers that come to the shop can see firsthand. The pick-up specials include select heavily discounted floral arrangements, like the dozen mixed rose bouquet for only $29.99.
Peachtree Petals is a well-known leading Atlanta florist and recognized Master Florist nationwide. From Wedding Bouquets to Anniversary Flowers, Peachtree Petals is able to meet all of your floral needs. Their floral designers have over 50 years of experience and enjoy their craft. Based in Atlanta, Georgia, Peachtree Petals services a growing list of clients, including company floral subscriptions and weekly floral services. The company offers a simple approach to the floral industry, most notably, free same-day delivery of all their floral arrangements in the Atlanta and Metro-Atlanta area.