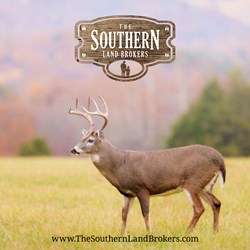 Hayneville, Alabama (PRWEB) October 24, 2013
David Harrell has served Alabama's land owners for many years, and is now offering his services through his own company, The Southern Land Brokers. Harrell will be focusing on providing clients with land transaction services, ample marketing outlets, and superior knowledge of land management.
Harrell firmly believes in his company's motto, "Integrity First." The Southern Land Brokers reestablishes the integrity of owning land in the South and believes in land stewardship, including preserving this great natural resource. From listing to closing, his team of professionals is dedicated to satisfying their clients.
Clients looking to sell their land should look no further for access to exposure. The Southern Land Brokers understands the importance of technology and providing the right mixture of advertising through television commercials, Internet marketing, radio shows and traditional print media. After a land transaction has been made, new buyers are encouraged to follow The Southern Land Broker's Facebook page, where Harrell and his team offer advice on land stewardship, and share ideas and knowledge with the community.
Owning land is just one part of the equation. Harrell's company also offers clients land and wildlife management services. Currently, his team manages over 5,000 acres of clientele property. From pond management to food plot development, The Southern Land Brokers works with clients to cultivate their land, and provide wildlife the proper elements to thrive.
People interested in learning more about land stewardship are encouraged to visit http://www.TheSouthernLandBrokers.com. Those who are interested in buying or selling land in Alabama should contact David Harrell at (334) 224-9520 to get started today.
About The Southern Land Brokers:
The Southern Land Brokers provides clients with the opportunity to build a lifetime of memories outdoors. David Harrell has been assisting clients for many years with the sell, purchase and development of land in the South, and is now offering these services through his company.