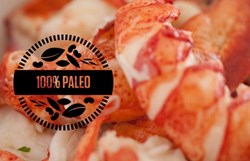 (PRWEB) October 03, 2013
The Paleo Diet, also referred to as The Caveman Diet, has gained momentum in recent years as the ultimate in healthy diets. The basic philosophy of the Paleo Diet is to eat like humans did thousands of years ago. This means consuming a balance of wild animals and plants that are natural and without processing.
According to the author of The Paleo Diet, Loren Cordain, "Clinical trials have shown that the Paleo Diet is the optimum diet that can lower the risk of cardiovascular disease, blood pressure, markers of inflammation, help with weight loss, reduce acne, promote optimum health and athletic performance."
The Paleo Diet consists of lean meats, seafood, and fresh vegetables and fruits. And according to ShapeFit.com, lobster is among the leanest protein sources in addition to other shellfish and white-fleshed fish.
Live Maine lobster delivery service, GetMaineLobster.com, is a part of the revolution to promote healthy eating through the Paleo diet, a diet that is not about losing weight, but about eating foods that are in their purest form. A wide range of Paleo Diet meals for delivery are available, including 20 four- to five-ounce Maine lobster tails, two pounds of fresh-picked Maine lobster meat, 12 live Maine lobster, three pounds of Maine Jonah crab meat or four pounds of Maine Jonah crab claws.
The fresh, affordable seafood meals for delivery are responsibly harvested from the ocean and delivered via environmentally friendly packaging materials. To learn more about GetMaineLobster.com, browse its wide range of seafood offerings, and to access healthy lobster recipes or view current specials, visit GetMaineLobster.com or call (866) 562-4817. For more lobster news and seafood recipes, go to JustAddLobster.com.
About GetMaineLobster.com
GetMaineLobster.com, a division of Black Point Seafood and Black Point Gourmet, hand-selects the finest Maine lobster, seafood and beef products for convenient distribution throughout the United States. Their passion is to make fresh, quality seafood readily available to customers across the country, which is why they buy from only the most trusted, well-established suppliers to ensure that they receive the finest products available.
GetMaineLobster.com was selected out of the more than four million small American businesses served by Chase bank to represent its new Platinum Business Checking product for its 2013 national advertising campaign.