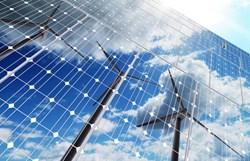 Dallas, Texas (PRWEB) October 03, 2013
idcloak Technologies has published a new article analyzing the benefits and capabilities of Live CD USB technology. The article, titled 'Windows to Go USB, Windows 7 Live USB or BartPE Windows 7,' evaluates the specific types of Live USBs available to Internet users, listing the pros and cons of each one.
Connor Mills, web researcher at idcloak, provided some background information concerning LiveCD USB platforms, "Traditionally, LiveUSB and CD technology has been used to recover information stored on the hard drive of a computer rendered nonfunctional by invasive software. However, netizens have found a new way to employ this technology as a preventative security measure."
"By accessing the web through what is essentially a portable operating system, users avoid leaving their hard drive vulnerable to malicious computer viruses and malware. By altering the settings of their LiveUSB or LiveCD not to use the internal hard drive, users can ensure that they are not retaining any potentially harmful software. Moreover, a simple reboot with a LiveCD or LiveUSB will restore the system back to a pristine state, removing any malware picked up while surfing without the need for anti-virus software."
"The obvious question which follows for most is, 'How do I store documents if the USB is setup so that it will not retain data?' The simple solution is cloud storage. There are several cloud storage programs which LiveCD/USB users can turn to, which include Dropbox, Google Drive, SkyDrive, SugarSync, and Bitcasa Infinite Drive."
"If users always access the web through these portable operating systems, they will ensure that their computer remains sheltered from the threat of malicious software and cyber criminals hoping to exploit information through this software."
Another safe alternative to LiveUSB/CD platforms is a reputable VPN service, which will mask the user's IP address and give them online security by sending their data through a highly encrypted tunnel to an alternate IP address in a country of their choice.
idcloak Technologies Inc. is a Dallas-based developer of proxy services that delivers privacy, security and freedom on the web. See idcloak.com to learn more.