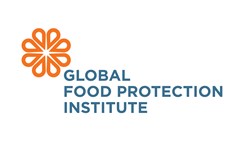 Increasing engagement and collaboration are essential to protecting our global food supply. - Tom Chestnut, VP, NSF International's Global Food Division
Battle Creek, MI (PRWEB) October 03, 2013
The Global Food Protection Institute and global public health organization NSF International will host a symposium on October 29 & 30 in Ann Arbor, Michigan that will focus on global food safety and FDA's newly proposed rules in response to the Food Safety Modernization Act (FSMA) of 2011. FSMA reflects the most significant changes to U.S. food safety laws in over 50 years. For the first time, private-sector third-party food safety audits of foreign food facilities will be recognized by U.S. regulatory agencies including FDA and Customs & Border Protection. This novel approach breaks new ground for all stakeholders and generates questions this symposium will begin to address.
The program, titled "Global Food Safety: The Intersection of Government Regulations, Private Standards, Third-Party Audits, and Certification" will feature speakers from regulatory, industry, and public-advocacy groups involved in food protection.
NSF International is offering a half-day pre-symposium workshop focused on third party audits at its headquarters on October 29. The full-day symposium on October 30 will be held at the Ann Arbor Marriott at Eagle Crest. Participants can expect to hear engaging speakers on the impacts of FSMA rules, pathways to compliance and evaluating auditor competency.
"Ensuring food safety takes partnership –all stakeholders working together," said Dr. Julia Bradsher, President and CEO of GFPI. "The Global Food Protection Institute's collaboration with NSF International will help build a better understanding of the future's global food safety system."
"Increasing engagement and collaboration are essential to protecting our global food supply. This symposium brings regulators, scientists, food practitioners and academicians together to discuss solutions to the challenges facing the widening global food supply chain," said Tom Chestnut, Vice President, NSF International's Global Food Division.
The symposium is open to the public. For more information or to register for the symposium, please visit http://www.gfpi.org/symposia.
Program speakers:
David W.K. Acheson –Founder and CEO, The Acheson Group
Bob Bauer –President, Association of Food Industries
Peter Begg –Sr. Director of Global Quality Programs, Mondelez International
Julia Bradsher — President and CEO, Global Food Protection Institute
Tom Chestnut –Vice President of Global Food Division, NSF International
Charlotte Christin –Senior Policy Analyst, U.S. FDA
Stan Hazan — Senior Director of Scientific and Regulatory Affairs, NSF International
Cory Hedman — Director, Corporate Food Safety, Meijer
Kevan Lawlor — President and CEO, NSF International
Robert Prevendar –Managing Director, Global Supply Chain Food Safety, NSF International
Lilia M. Santiago-Connolly –Senior Manager of Food Safety, HJ Heinz
Bruce Silverglade -Principal, Olsson Frank Weeda Terman Matz PC
Edith Wilkin — Vice President, Quality Assurance and Food Safety, Leprino Foods
Gerald Wojtala — Executive Director, International Food Protection Training Institute (IFPTI)
About The Global Food Protection Institute
The Global Food Protection Institute (GFPI) is a leading food protection organization dedicated to protecting the world's food supply. Established in 2009, GFPI actively engages key public and private stakeholders across the food system. The GFPI mission is achieved through regulation-and standards-based training, advancing new food protection technologies, and convening forums for the transformative exchange of ideas about food protection.
For more information, visit gfpi.org.
About NSF International: NSF International is an independent global organization that writes standards, and tests and certifies products for the food, water, health sciences and consumer goods industries to minimize adverse health effects and protect the environment (nsf.org). Founded in 1944, NSF is committed to protecting human health and safety worldwide. Operating in more than 150 countries, NSF International is accredited by the American National Standards Institute (ANSI) and has been collaborating with the World Health Organization since 1997 in water quality and safety, food safety and indoor environments.
The NSF Global Food Division provides expertise and accredited services across all supply chain sectors, from agriculture, produce, processing, distribution and dairy, to seafood, retail and restaurants. Services include Global Food Safety Initiative (GFSI) certification (SQF, BRC, GLOBALG.A.P., FSSC 22000, IFS, CanadaGAP), plus expert auditing, consulting and technical services, HACCP validation and inspection, and organic and gluten-free certification through QAI (Quality Assurance International). NSF is also the leading certifier of foodservice equipment, nonfood compounds and bottled water/beverages.